University of Sri Jayewardenepura comes on board with ZILLIONe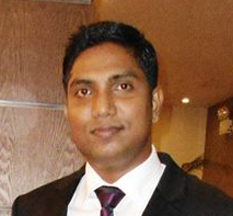 Senior Manager – Enterprise Business Solutions
@ ZILLIONe Business Solutions (Pvt) Ltd
The University of Sri Jayewardenepura (USJP), one of the state's foremost academic institutions in Sri Lanka partners with ZILLIONe Business Solutions in automating the university's operational functions. ZILLIONe is proud to announce that this is one of the largest projects of the year.
The main objective of this partnership is to automate the entire university processes and implement new solutions and to make USJP in par with global universities by empowering them with the latest technology and innovation.
As part of the project, ZILLIONe has been able to digitize multiple processes including finance, HR, operations, procurements, inventory, asset management, banking solutions, cash operations etc. along with Sage 300 and customized ZILLIONe developments. Being the trusted ERP provider for University Grant Commission (UGC) and University of Colombo (UOC) for over a decade, ZILLIONe is honored to have USJP on board being the technology solutions provider.
ZILLIONe held its annual awards night to celebrate the best performers that secured a Rs. 1.7 billion fiscal year amidst the crippling economy in Sri Lanka. Chairman of the ZILLIONe group, Mr. Suresh Tharmarajah, said that the last fiscal year was...