Beyond support | a better nav world with ZILLIONe
General Manager
@ ZILLIONe Technologies (Pvt) Ltd
Entering a realm of 'Beyond Support' with Zillione's Dynamics NAV Annual Support Service Agreement
SOLUTION OPTIMIZATION |ALIGNING AS YOU CHANGE
Optimize deployed solutions to align with your adaptive organization
With over four decades of service expertise, we deliver unparalleled, futuristic implementation support, which goes beyond the industry norms. We ensure that our approach is that of a 'proactive' methodology. Dynamics Beyond Support does just that – it addresses the glitches that you may face during the annual support service agreement, ensuring reliability and 100% support.
SYSTEM AUDITS | CONTROL & PERFORM
Proactive system health checks to minimize down time and increase compliance
A question which seems like a mantra and yet plagues many IT company's is 'How can you ensure our systems will not have any downtime in the future'? A simple system audit feature ensures you will not have any unforeseen glitches or down time, giving you peace of mind and ensuring a smooth run of your business.
TAILORED TRAINING | TO FIT YOUR BUSINESS
Continuous training ensuring your staff perform at their peak
ZILLIONe Beyond Support's Tailored Trainings provides you with hassle free on demand training of staff during the service agreement period, at no additional cost. With the growth of the IT industry, staff retention has become an issue for many employers, however training of this nature has been identified as an 'insurance' against this issue. Peak performance and a reduced error rate are two of the top benefits of this value-added service, which is available at our training center and at your head office premises.
ONGOING CONSULTANCY | DO IT BETTER
Business consultancy to leverage your competitive edge
The IT industry is going through radical transformation as we speak, keeping up with these changes and what it entails can be a headache.  Working in this changing environment of reporting  and customization and checking may seem like a daunting  task, – but with Beyond Supports Ongoing Consultancy, those worries are a thing on the past. We will give you a simple solution to cover all your needs. At ZILLIONe our futuristic work habits ensure you have an apt solution to meet all your needs at a competitive price. So ensure you have less 'headaches' with Beyond Supports Ongoing Consultancy.
PREMIUM SERVICES | UPGRADE TO UPSCALE
We walk-the- talk of a futuristic IT world!
Businesses are currently going through a fast-paced transformation, and keeping up with these changes can sometimes turn out to be a more daunting task than anticipated.  Thrown into this equation is the constant changes to procedures and process, while ensuing your ERP/CRM adopt to these changes,  and you have got a mammoth issue at your hands. Or that's what you thought – with ZILLIONe's Beyond Supports Solutions Optimization you are ensured that your ERP/CRM are able to reflect these changes in your business as you adapt to the changing environment.
Being in the IT business for many years, our team has encountered a gamut of issues relating to the above. In order to overcome this we ensure that with each new release of the ERP/CRM solution, we conduct a customer interaction session at our training center, enabling them to understand and take advantage of each new feature. Beyond Support's Premium Services ensures you are working on the latest stable version, giving you 100% performance at an affordable price.
GUARANTEED TIME TO RESPOND | ACCESSIBLE & TRANSPARENT
Mobile enabled ticket management from request to service quality evaluation.
In order to maintain apt service levels in an organization, the incorporation of a timely responding and issue-solving platform is vital. Beyond Support's Guaranteed Time to Respond ensures that your business is up and running in no time with minimal impact. So make ZILLIONe's  mobile enabled customer portal your favorite place to create a support request, get that timely support , while evaluating each job on  completion. We take support seriously, and ensure that our staff who handle this area are well recognized and rewarded.
At ZILLIONe we ensure that transparency is maintained at every level and throughout all processes, this is built into our DNA and is practiced throughout the organization. We ensure that this transparency trickles down to our customers as well. Our ticket management solutions, which runs on our own Dynamics CRM provides you with unbiased feedback relating to each ticket which has been logged in and its status. Ensuring that customers are aware of the handling status – even if it is incomplete.
At ZILLIONe, we ensure that you have 100% support in all our solutions, so  hop on board our Beyond Support program. We will ensure to keep your systems running in an adaptive agile manner while you have the time to concentrate on your core business.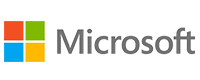 Call us for more information
Enrico 077 385 6316
One Solution
Perfectly Customized for your Business
Explore more about Dynamic NAV Solutions
ZILLIONe Technologies Pvt (Ltd) made Sri Lanka proud by emerging winners of the Best Microsoft Dynamics Partner of the Year 2021 award for Sri Lanka and Maldives markets for the 3rd consecutive year.