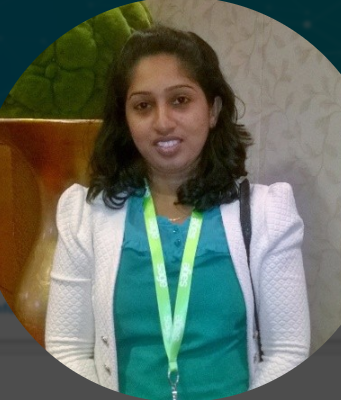 Customer Service Manager
@ZILLIONe Business Solutions (Pvt) Ltd
Your Enterprise Resource Planning (ERP) systems play a big part in bridging your business and IT needs; helping you to run your business more effectively and efficiently.
Hence, it makes sense to ensure continual return on your investment by keeping your solution running smoothly with minimal down time. In this article we would like to enlighten you with the best practices that associated with database backups and restore processes.
Practices and procedures for backup, storage, disaster recovery, and restoration are very much crucial to your company. Become familiar with your firm's backup procedures – don't wait to "break glass in case of emergency". Regardless of the method, not backing up important data is an invitation to much bigger problems.
That's why the word 'Backup' always go hand to hand with the word 'Priceless'. You will not simply be able to value the importance of a timely backup in an event of a disaster. Setting up a proper backup may take few minutes however It will be able to save you so much time and money. It can be due to a hardware failure, a malicious virus, natural disaster or other human act, you never know there is a chance that you can lose all or part of your valuable data.
Don't wait until you have something to regret to investigate your current methods or instigate a backup model. This makes a point to highlight the importance of having a regular backup as an important organizational procedure. An effective backup model includes being able to restore the files and systems to its original status in an event of a failure or disaster. Moreover, the success of the backup procedures must be revisited and verified in regular intervals.
As a simple matter of fact if ever anyone needs to access the backend database then always enforce to take a backup beforehand. This is a best practice and if it is not needed then simply delete it to make more space but if it is needed you will thank your lucky stars.
Effectiveness of your Backups and Restore Processes
When consider the reputation as a process so critically important to BCP (Business Continuity Plan), it's quite surprising that how rarely the organizations make a real effort to maintain an effective backup and restore process. And the extent that how neglected the periodic reviews and testing of the backups.
In order to understand the given importance organizational wide followings are the few questions ZILLIONe asks from its clients.
Is your Backup and Restore Policy line with your current IT strategy and infrastructure?
Are your backup storage facilities (both onsite and remote) safe from fire, flood, earthquake, theft, sabotage, etc.?
Do backups cover outside of business hours also include all your ongoing and future projects?
In the event of hardware failure, is your standby IT equipment are adequate to resume operations?
If backups are stored remotely, will the time required to access them have a significant impact on your operations?
How soon & How Far
Recovery Time Objective (RTO) is a common measure put in place with regard to back up and restore procedure. In simple terms, RTO is how quickly an organization need a post-disaster data restore to happen. It's not feasible to provide an industry standard or a specific number as benchmarking RTO. Because, that depends on how far the business can survive without the systems and it's data, can be an hour, a day or a week. Generally, your organization's IT policy should define the ideal RTO and it can be varied in different SBU's in the same entity. Set your RTO correctly and equally important to review and test the results to ascertain the desired results can be achievable.
Recovery Point Objective (RPO) would be a similarly important unit which provides the critical information on your restoration process. That is "how far back in time does your restore point to be established". RPO also depends on the organizational need, however what keeps in mind should be lengthier the RPO it could contradict with the RTO. For an example If the set RPO is 60 months, you have a chance to miss the RTO of 1 hour, because it's quite unlikely to restore 5 years of data within a shorter time period. It's wise to maintain an appropriate leverage between RTO & RPO.
What's the organization's confidence that can achieve the set RTO & RPO? In order to derive an answer, the IT strategy should formalize the periodic "Quality Tests" on the backup and restore procedure. Nevertheless, dynamic changes in technology/ operations/hardware/contracts/personnel may significantly change the parameters of organization's RTO and RPO. Therefore, undeniably arise the need of reconsider the changes to the backup and restore processes in regular intervals.
Managing Server Space
When your server starts to run low on disk space, it can not only impact performance but also prevent certain processes from running properly. When the server is holding database management system which is with a schedule for backups, you need to ensure the availability of enough space to create the next backup. In this process you need to have frequent checkups for unnecessary files and clear them regularly. Also, as a best practice you should allocate rights to create and save files on the server strictly for essential personals.
Audit practices during month-end
Accurate data helps in better functioning of organizations, and also better decision making. It is highly recommended to have a check list which will cover all the functions which the business accounting software is implemented for. For example, you can have following items on your check list.
Whether the subledgers are tallying with the main ledger
Completeness of monthly journal entries and recurring transactions
Status of Bank reconciliation.
Confirmations of each function head on completeness of data insertion.
Maintaining your ERP
Any business application requires an investment. You spend time and money getting the system and your staff up to speed. In return, you see increased productivity and higher profits.
To protect your next investment, choose an ERP which comprises with inbuilt tools to align with above processes. SAGE 300 will assure you this protection, while saving your time and money!!!
CONTACT
SRI LANKA +94 77 394 5055 (Kasun)
MALDIVES +960 986 3112 (Dhanuka)
AUSTRALIA/FIJI +679 944 9040 (Amrish)
ZILLIONe Technologies Pvt (Ltd) made Sri Lanka proud by emerging winners of the Best Microsoft Dynamics Partner of the Year 2021 award for Sri Lanka and Maldives markets for the 3rd consecutive year.