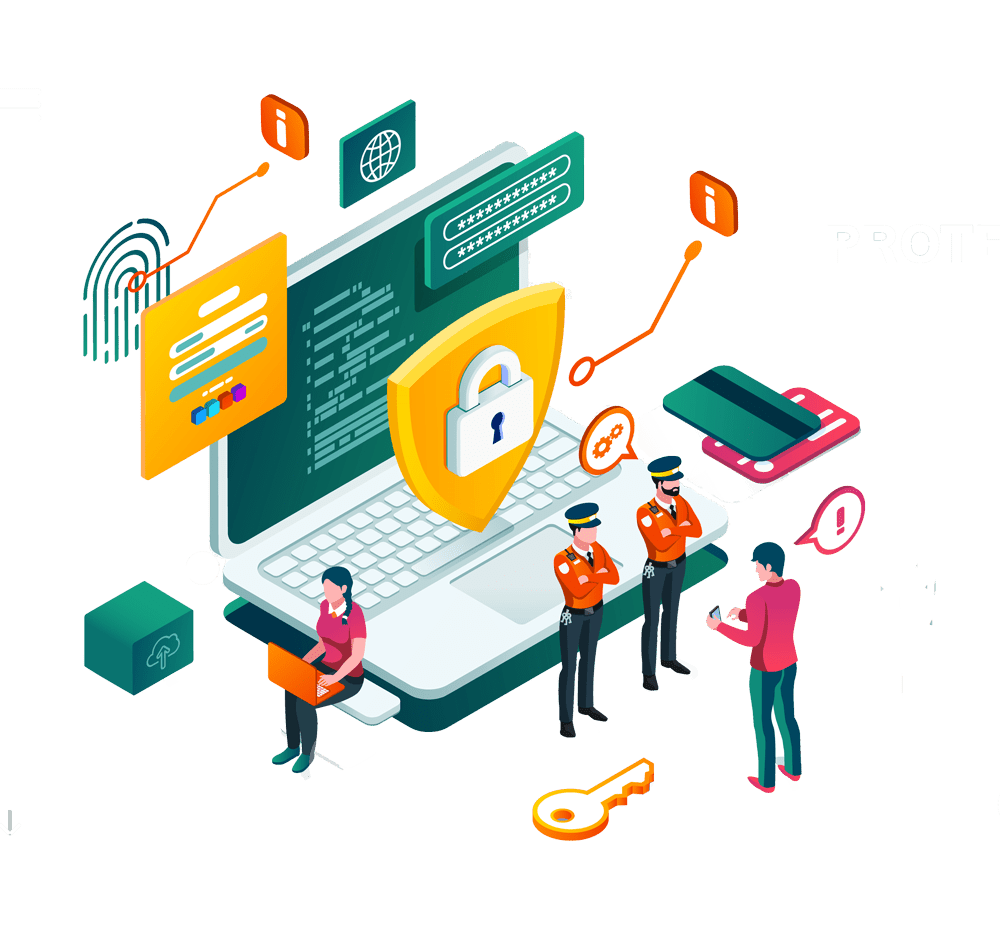 "It takes 20 years to build a reputation and few minutes of cyber incident to ruin it."
– Stephane Nappo
Information security leaders face complexities with increasing security threats in cyberspace and the need to sustain a secure digital and cloud transformation.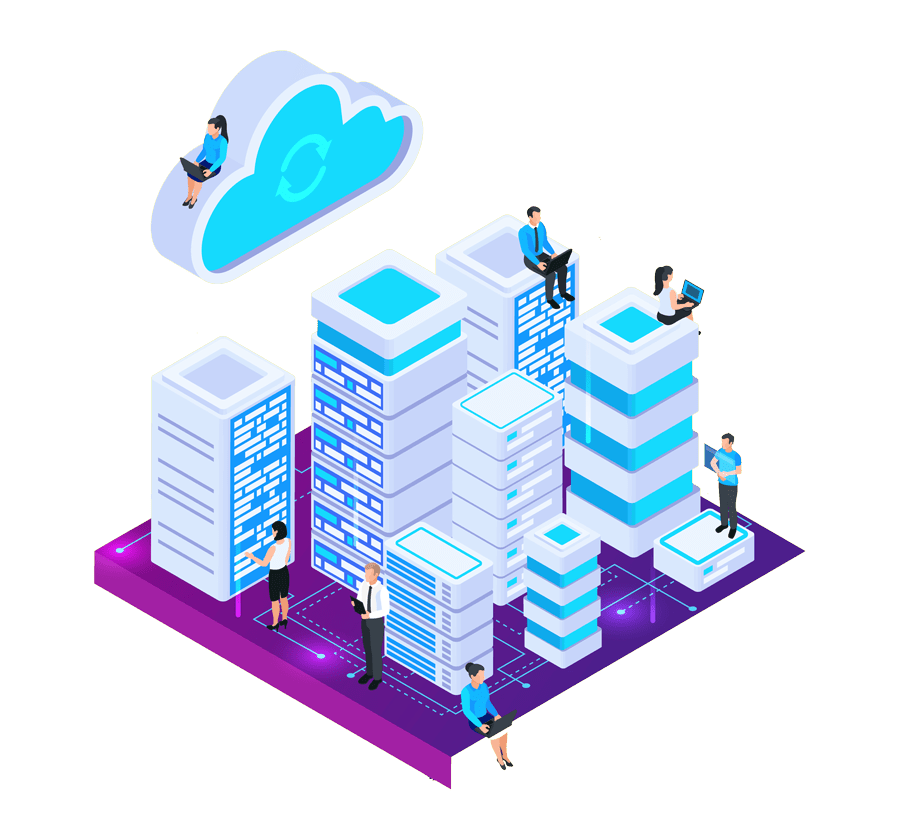 With digital business and information growing in the cloud, the importance of security and proactive cyber defense measures are becoming crucial than ever before.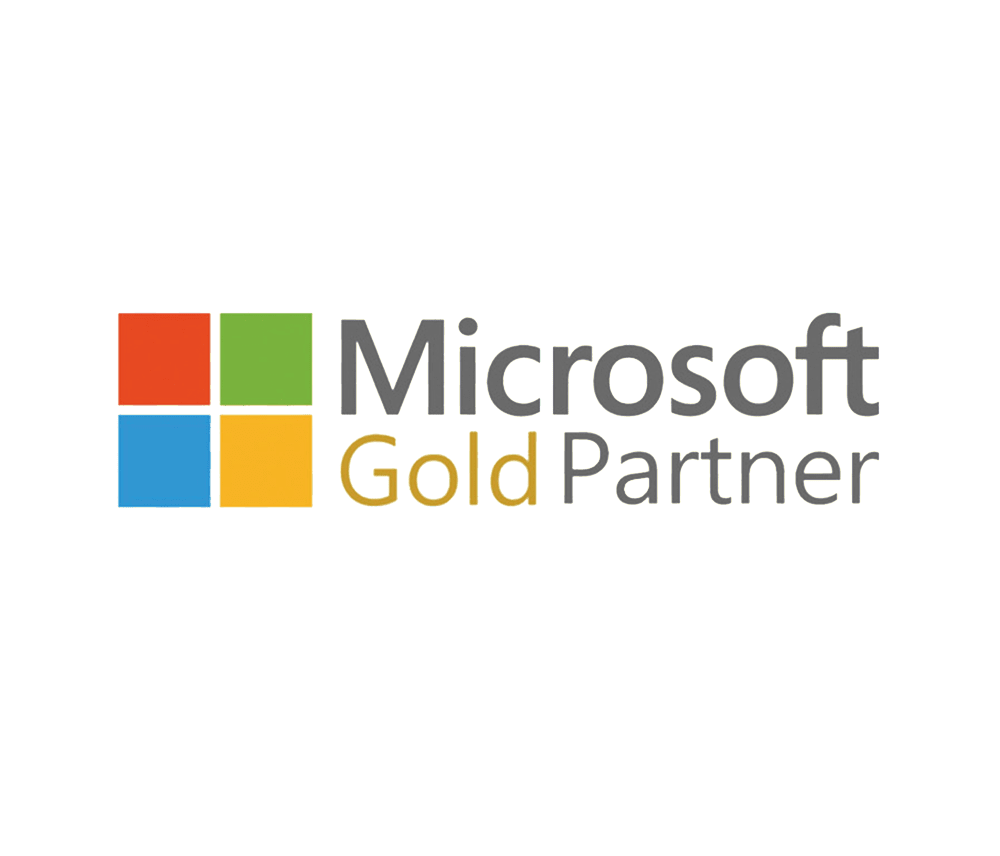 ZILLIONe – Microsoft Gold Security Partner
Digital and Cloud Transformation
Continue to Reshape IT
Information security leaders face growing complexity, diverse attack surfaces, alerts growing by orders of magnitude, as well as increasingly sophisticated and difficult-to-detect cyber assaults, including insider threats-all in the context of exponential growth in data volume.
At the same time, they need to find ways to make systems and processes more efficient, control costs and manage resources.
As IT becomes more strategic,the importance of security grows daily
A compromised digital business loses trust, customers, and revenue. Cyber defense will not suffice. Only a proactive approach to risk answers the call. Organizations need the ability to connect and collect data from all systems, whether in the cloud or on premises, commercial or homegrown.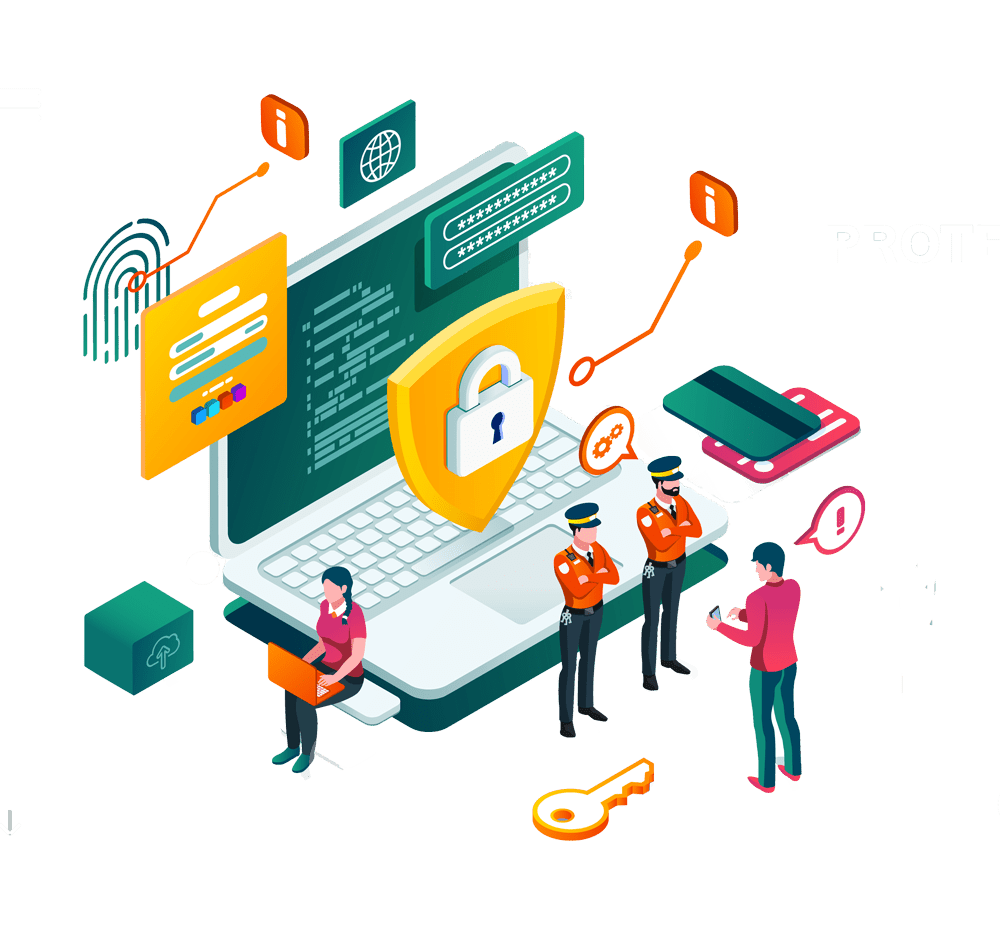 Security information and event management (SIEM) solutions built for yesterday's environments struggle to keep pace with today's challenges – let alone tomorrow's unimagined risks.
Costly to operate and slow to scale, resource heavy SIEM infrastructure and tools can easily become obstacles to digital transformation. Ever-growing volumes of data strain the limits of on-premises systems. Managing those same systems creates a huge operational burden that takes times away from strategic activities.
Traditional approaches simply cannot handle the pace of change.
Microsoft Gold Security Partner
We can help you to build a Security Operations Center which is managed by yourself or managed by ZILLIONe and improve the security posture of your enterprise while simplifying security operations. ZECURe SOC is an end-to-end managed security services powered by Microsoft Azure Sentinel, Microsoft Threat Protection (MTP) and Microsoft Intelligent Security Association (MISA) Partner Solutions.
Your birds-eye view across the enterprise and IT estate
Microsoft Azure Sentinel is a scalable, cloud-native, security information event management (SIEM) and security orchestration automated response (SOAR) solution. Delivering intelligent security analytics and threat intelligence across the enterprise, Azure Sentinel provides a single solution for alert detection, threat visibility, proactive hunting, and threat response.
Azure Sentinel, a true software service solution for SIEM and SOAR with automatic scalability no server installation, maintenance, or complex configuration, is the heart of ZECURe SOC managed security services offered by ZILLIONe.
Azure Sentinel caters to Four Aspects of Security operations

COLLECT
data at cloud scale across all users, devices, applications, and infrastructure, both on-premises and in multiple clouds.

DETECT
previously uncovered threats and minimize false positives using analytics and unparalleled threat intelligence from Microsoft.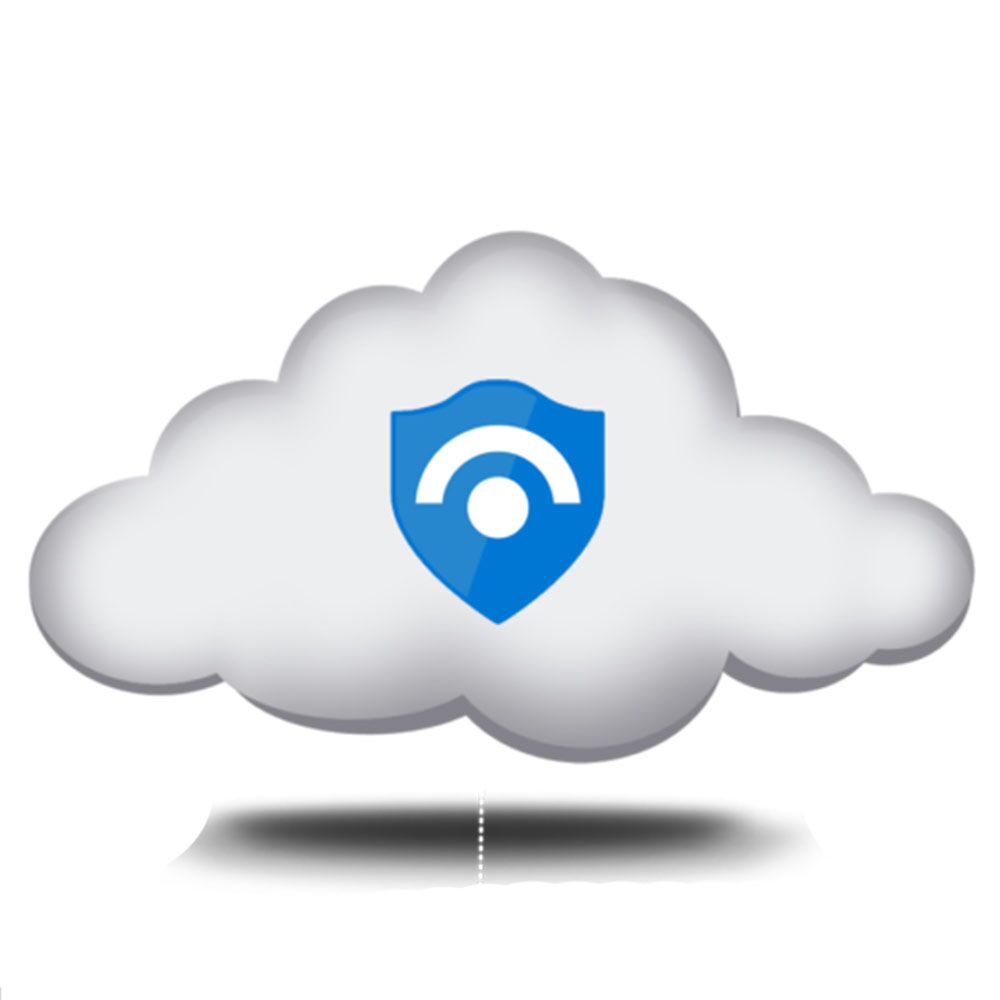 INVESTIGATE
threats with AI and proactively hunt suspicious activities at scale, tapping into decades of cybersecurity work at Microsoft.

RESPOND
incidents rapidly with built-in orchestration and automation of common tasks
Microsoft Threat Protection
Microsoft Threat Protection is a unified pre- and post-breach enterprise defense suite that natively coordinates detection, prevention, investigation and response across endpoints, identities, email, and applications to provide integrated protection against sophisticated attacks.
We possess over 4 years of experience in successfully implementing and supporting Microsoft Threat Protection solutions in SEA NM.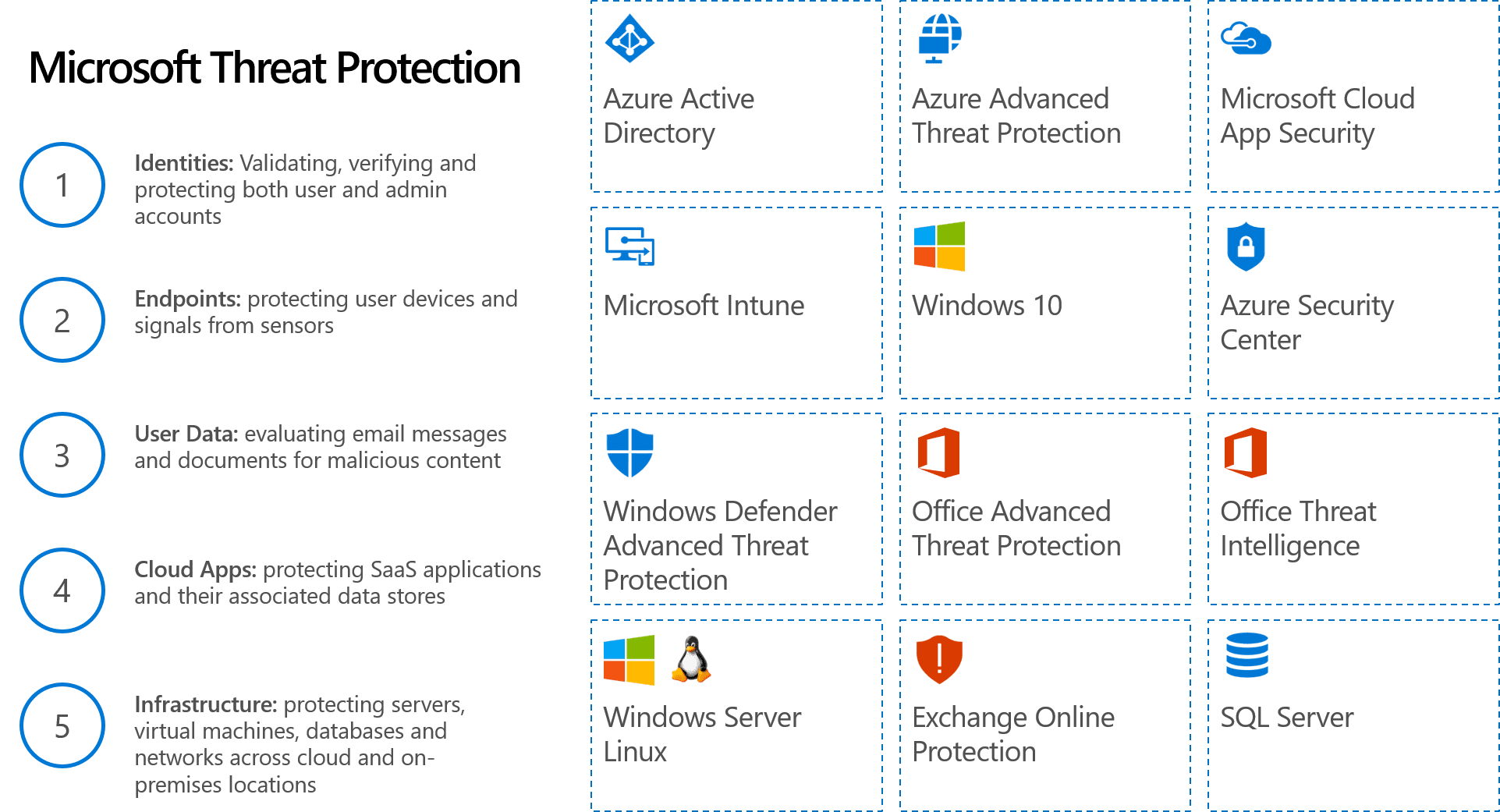 Microsoft Intelligent Security Association (MISA)
The Microsoft Intelligent Security Association (MISA) is an ecosystem of independent software vendors that have integrated their solutions with Microsoft Threat Protection (MTP) to better defend against a world of increasing threats.
Solutions from the MISA partners are integral part of ZILLIONe ZECURe SOC managed security.
We possess over 15 years of experience in successfully implementing and supporting most of the solutions which are listed in the MISA. Therefore, we have a distinctive position to offer a true end-to-end cybersecurity solution by combining the MISA partner solutions with Microsoft Threat Protection status.

To provide you with the most comprehensive Security Operations Center ZILLIONe ZECURe SOC is aligned to the five core functions of the NIST framework.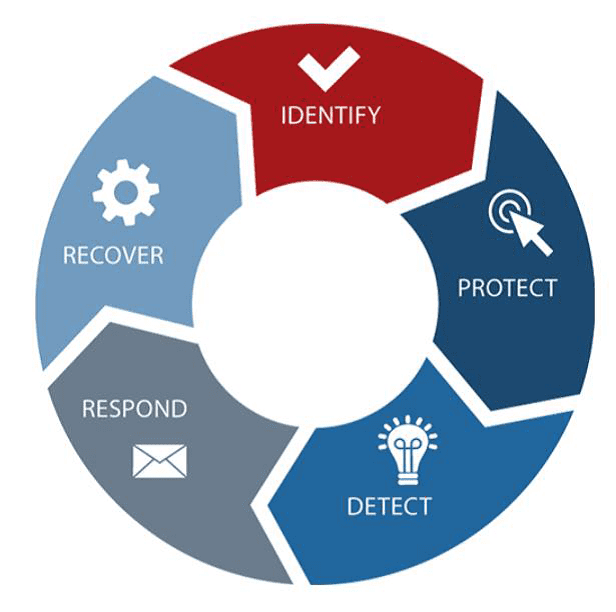 Established in 1979, ZILLIONe is a trusted technology partner with over 40 years' experience and exposure in over 25 industries, which has continued to exceed expectations of over 700 businesses across 7+ countries.
As one of the most trusted and experienced IT service providers, ZILLIONe has over 4 years of experience in successfully implementing and supporting Microsoft Threat Protection solutions in SEA NM. ZILLIONe's Microsoft solutions spans across Microsoft 365, Dynamics 365 and Azure generating significant value to the customer