Protect all end points from growing cyber threats and attacks on servers, desktops, laptops, smartphones and other devices connected to a corporate IT network. Contact our team of experts to learn more on which solution best fits your need.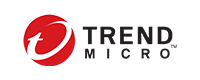 Trend Micro End Point Security
The Trend Micro End Point security solutions powered by XGen Security provide significant cross-generational threat defense techniques that protects all endpoints from email, web, and SaaS applications. Solutions are smart and optimized to ensure everything working together gives complete visibility and control over the changing threat environment.
To learn more on Trend Micro solutions, drop us a message.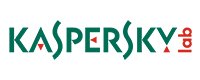 Kaspersky EndPoint Security for Business
With more of business operations going digital, one needs to protect every server, laptop & mobile device. In a single solution – with one easy-to-use management console – Kaspersky delivers Next-Gen Security that helps businesses protect every endpoint.
Protects against the latest threats, including ransomware
Harden endpoints – to reducen exposure to cyberattacks
Help boost productivity – via cloud-enabled usage controls
Protects servers & endpoints without damaging performance
Secure diverse environments – PC, Mac, Linux, iOS & Android
Simplify security management – with one unified console
To learn more on Kaspersky solutions, drop us a message.