Prevent data leakages and detect potential data breaches or attempts to transfer data  outside an organization's secure storage systems. Learn more information on our DLP solutions by contacting our experts.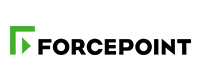 Forcepoint Data Protection (DLP)
Forcepoint Data Loss Prevention solutions are recognized as the market leader by industry analysts for its reliable coverage of data discovery, endpoint control, network enforcement and extensions into cloud applications.
Forcepoint DLP's are crucial for organizations to meet regulatory and industry compliance requirements, including GDPR EU compliance. Forcepoint DLP provides enhanced security that is focused on people's interaction with data including creation, storage, email, webmail, personal devices and cloud applications.