DLP or Data Loss Prevention solutions are becoming increasingly important in today's data rich organizational environments. Such security solutions are key a strategy in ensuring users do not transmit internal valuable data outside the corporate network. Learn more information on our DLP solutions by contacting our experts.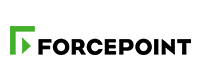 Forcepoint Data Protection (DLP)
Forcepoint Data Loss Prevention solutions are recognized as the market leader by industry analysts for its reliable coverage of data discovery, endpoint control, network enforcement and extensions into cloud applications.
Forcepoint DLP's are crucial for organizations to meet regulatory and industry compliance requirements, including GDPR EU compliance. Forcepoint DLP provides enhanced security that is focused on people's interaction with data including creation, storage, email, webmail, personal devices and cloud applications.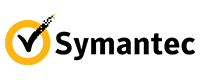 Symantec DLP is designed as a unified platform capable of offering content aware detection solutions with flexible deployment options such as on-premise, cloud or hybrid.
Maximize protection of sensitive organizational data with the most comprehensive detection solutions with Symantec's industry leading Data Loss Prevention (DLP) technologies. Contact us to learn more.