Cloud & Data Center Security
Protect and secure data centers, private and public clouds with ZILLIONe's cloud and data security solutions. Speak to our security specialists to learn which solution best fits your need.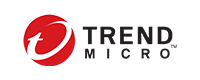 Trend Micro Data Center Security
Protect company data centers, cloud and containers without compromising on security or performance. Trend Micro solutions are optimized for key environments such as VMWare, AWS and Azure and d
elivers timely protection from attacks by leveraging the up to date threat intelligence from the Trend Micro Smart Protection Network™.
Defend against network threats with intrusion prevention (IPS) and host firewall
Apply a virtual patch to vulnerable systems with intrusion prevention (IPS)
Keep malware, including ransomware and its variants, such as WannaCry, off of servers
Detect and stop suspicious or malicious system changes through system security, including application control and enhanced integrity monitoring
To learn more on product specifics, message our security experts. Watch Trend Micro's Deep Security solution in action below: