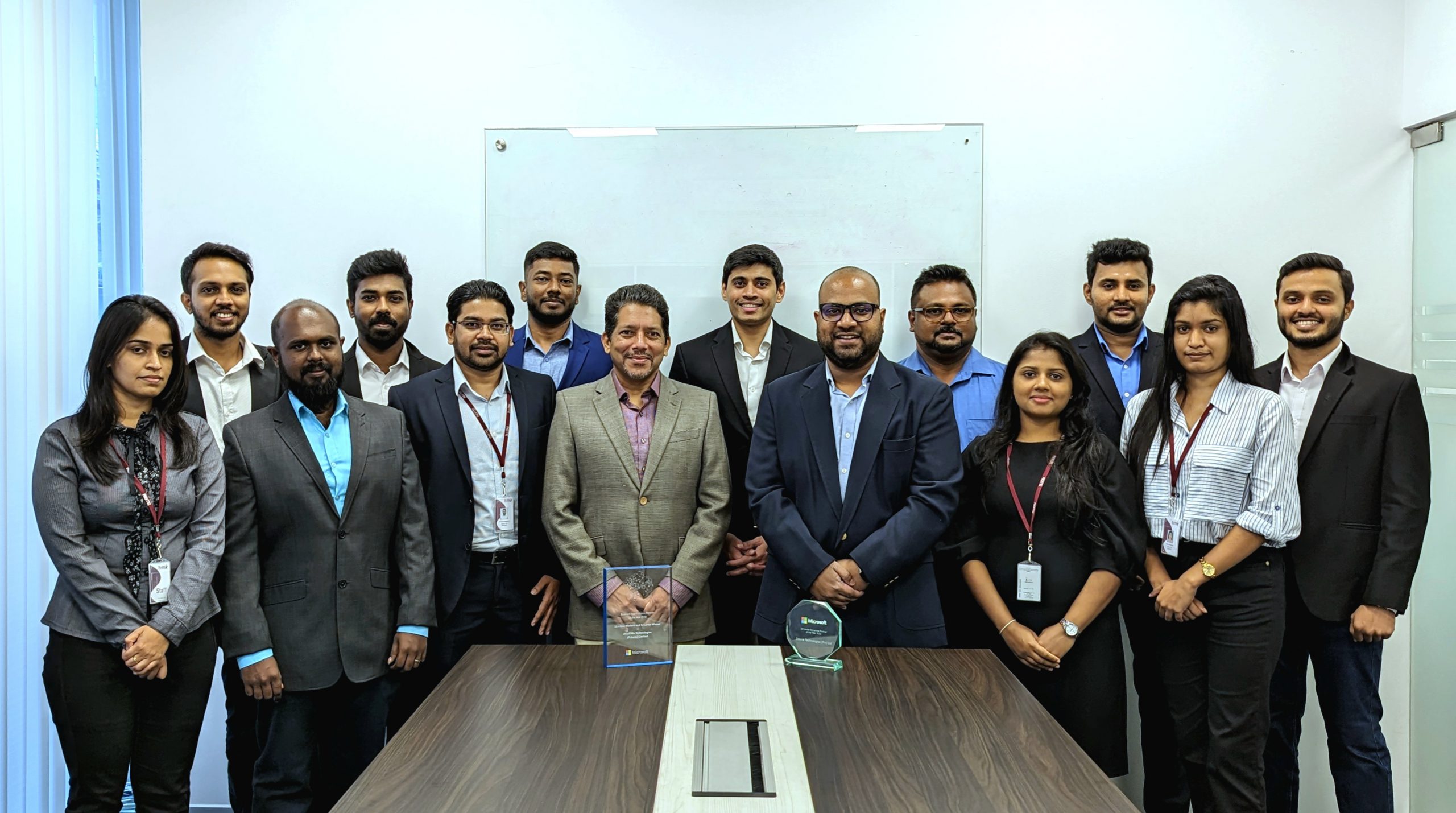 ZILLIONe Technologies Awarded Microsoft Dynamics Partner of the Year 2022  
Marketing Manager
@ ZILLIONe Systems Solutions (Pvt) Ltd
One of Sri Lanka's leading and most trusted Microsoft solutions providers, ZILLIONe Technologies Pvt (Ltd), received the coveted Microsoft Dynamics Partner of the Year 2022 award for the fourth consecutive year.
The award recognizes ZILLIONe as a partner that delivers the most innovative technological solutions and customer care services for Microsoft Solutions adapted to the Sri Lankan market. Moreover, it highlights their commitment to excellence and their ability to meet the unique needs of customers in Sri Lanka.
ZILLIONe provides trusted Enterprise Resource Planning (ERP) and Customer Relationship Management (CRM) solutions via Microsoft Dynamics 365 Business Central and Dynamics Customer Relationship. Additionally, we have a team of Microsoft standard certified experts to provide an exceptional service. Moreover, we ensure that clients receive top-notch support and guidance throughout their implementation and utilization of these solutions.
The company possesses industry experience of over 40 years and has a client base of 700 partners from 8 countries including Sri Lanka, Maldives, Australia, Fiji Island, and Singapore. The teams extend solutions to a range of more than 25 industry types.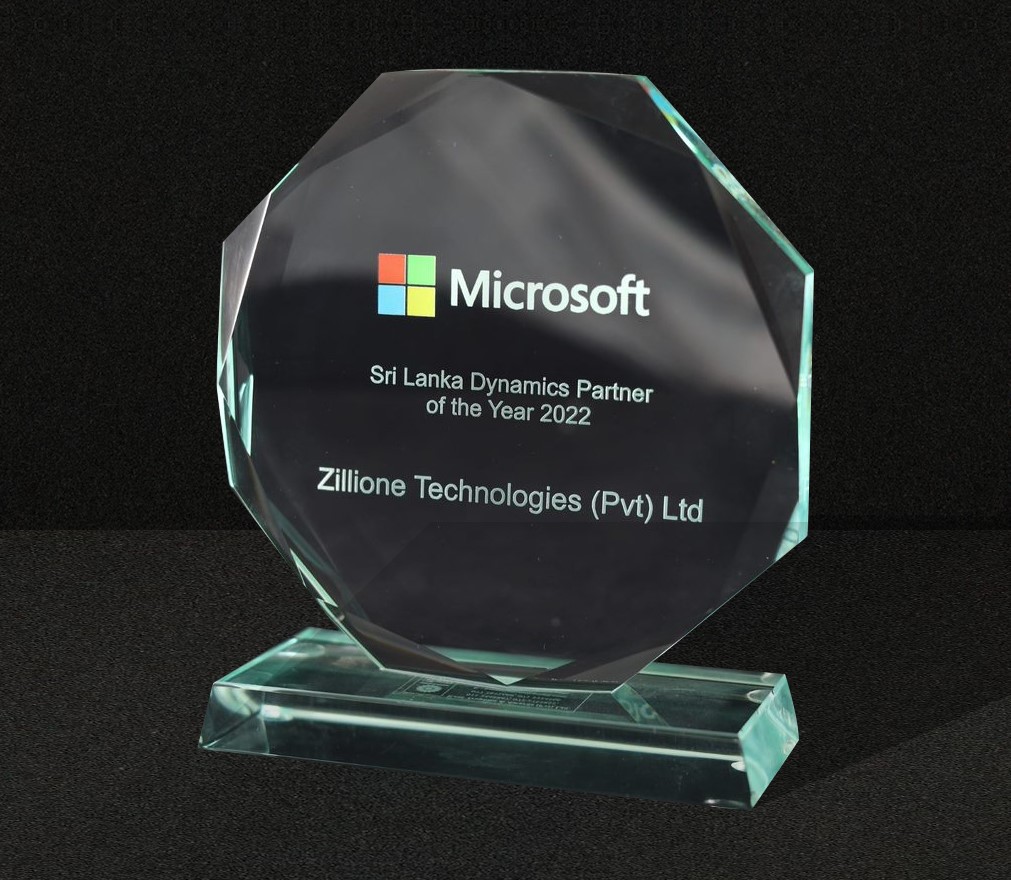 Microsoft Dynamics 365 is a cloud based, AI powered solution. Therefore, it provides personalized services, empowers teams, and helps agents resolve issues quickly with knowledge-driven case management. Furthermore, it uses insights to optimize agent performance and get a 360-degree view of customer journeys and reduce operational costs.
"This 4th consecutive win is a testament to our commitment to building and maintaining the best Dynamics Biz Apps solutioning and service team during turbulent and trying conditions," said Enrico Lisk, ZILLIONe's Director, Digital Transformation.
"Our referral level solution on ERP and CRM (Sales Force Automation & Customer Service Automation) and integrations have transformed our clients enabling them to leap against their competition. Thus, we take this opportunity to thank our clients who trusted their digital transformation partnership with ZILLIONe, and Microsoft for their continued support eventually this success has been possible due to our super team who have given their passion and commitment enabling this outstanding achievement."
Microsoft Dynamics 365 Business Central is a Cloud based ERP solution that ensures business continuity. Additionally, it connects sales, service, finance, and operations teams to adapt faster and deliver results. Moreover, this solution helps end users gain access to company data real-time from anywhere via desktops, tabloids, or mobile phones. Furthermore, it can be deployed rapidly through cloud technology, leaving a large bracket for company growth without worrying about outgrowing the tech solution in the future. Also, it stores and transmits data across the client's systems and could be customized according to the industry and individual customer needs. Importantly, it ensures an ROI of 162% over a period of 3 years. Consequently, it pays back the investment in one year and helps reduce hiring for operational and finance needs by 10%.
"Microsoft AI powered state of the art technology helps companies embark on digital transformations that open broad avenues to generate profits," Lisk continued, meanwhile "It creates a unified platform on a massive Microsoft 365 eco-system including mobile app integration technology, integrated cyber security and data privacy features which are agile and scalable. Basically, these solutions are not silo ERP or CRM systems that add more expenses over time."
"This fourth consecutive award proves the value of the Microsoft Solutions provided by ZILLIONe for businesses in Sri Lanka and its ability to withstand the challenges posed by both Covid and the economic downturn," Lisk added.
ZILLIONe Technologies Pvt (Ltd) made Sri Lanka proud by emerging winners of the Best Microsoft Dynamics Partner of the Year 2021 award for Sri Lanka and Maldives markets for the 3rd consecutive year.