The Key to Effectively Selecting and benchmarking an ERP System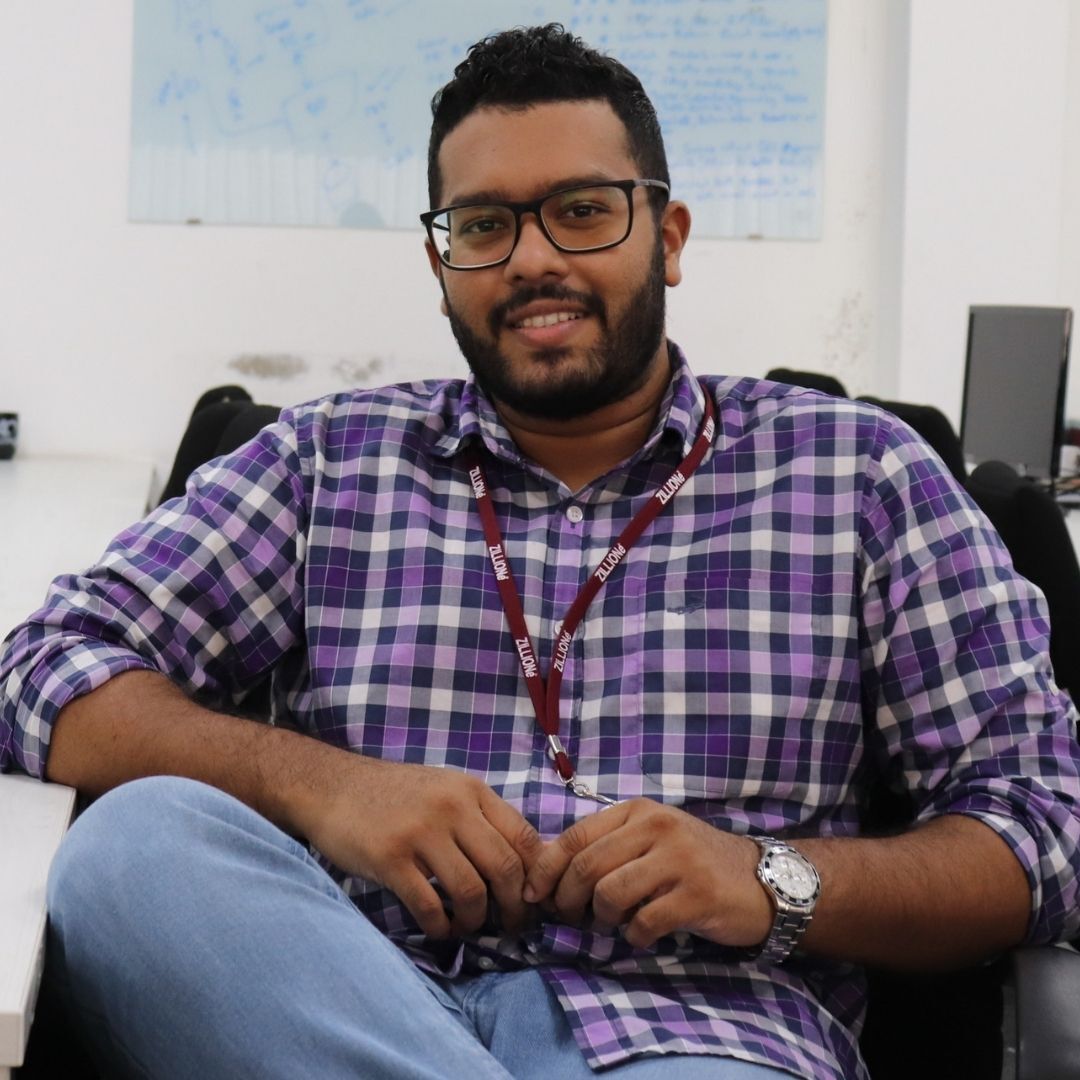 Senior Business Analyst -Presale – Sage
@ ZILLIONe Business Solutions (Pvt) Ltd
ERP systems are designed in a manner to introduce the required technology and automation for various business types irrespective of their size and industry. Aligning your desired system with the needs of a business is just as important as understanding the company's overall goals. A system must be adaptable to support a company as its processes and the industry it functions in evolves. The foundation of an ERP system should be a well-structured business processes which are embeded in a blueprint that serves the operational and decision-making needs of the entire enterprise. Choosing and successfully implementing an ERP solution is more than just introducing a set of modules and features; it is about ensuring that you get the right solution for your company in order to achieve your set objectives and maximize profit through better planning and coordination of business resources.
The fundamentals for you to consider are as follows:
Identify the factors that influence your organization's ERP readiness.
Validate the ERP Readiness findings
Establish a steering committee and evaluate the available solutions
Next, identify the various cost components of an ERP system.
Derive the roadmap in your ERP lifecylce journey.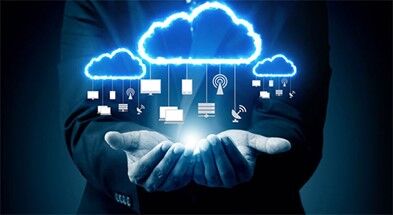 According to data analysis conducted by ZILLIONe business solutions, an organization can normally benefit from an ERP system for roughly four years if no upgrades are made, as technology can quickly become obsolete, before retiring it or replacing it with something new.
The ERP life cycle, on the other hand, starts over with the implementation stage, through to either enhancements, rollouts, upgrades or in some instances replacements, where as support should be given right throughtout the lifetime of an ERP. Once you've reached a decision, you'll need to conduct thorough research across a number of phases, including ERP Planning, Package Selection, and consideration of implementation/license costs, as well as ongoing maintenance expenses, depending on your requirement.
A thorough understanding of the decisions, tasks and roles involved in each stage of the life cycle is essential for successfully managing your company's ERP implementation as follows:
Planning
To be honest, an ERP system will be one of the most expensive investments you make, but it will pay off since new technology is changing business behavior and trends right now. As little more than a consequence, there is a significant risk of failure if a company approaches ERP implementation without the necessary prioritization, commitment, and attention to detail. As a result, given the size of the investment and the associated risk, proper planning is critical to the success of the ERP project. As a matter of fact, one of the first tasks that should be completed during the planning stage is determining whether or not the company is ready to embark on an ERP implementation. i.e ERP Readiness.
Ask the question: "Is this the right time for a change?". This question is sometimes met with a resounding "maybe!". If your company has been through a lot of turmoil in the last few years, such as layoffs, management changes, or a loss of net income, implementing a centralized and integrated system will automate your most tedious tasks. More as direct consequence of the elimination of redundant tasks, the appropriate solution will capture all information that can be compiled, evaluated, and turned into reports.. Bottom line, if you choose the correct ERP solution, the value of ERP far overcomes the initial cost, time, and effort required to adopt it.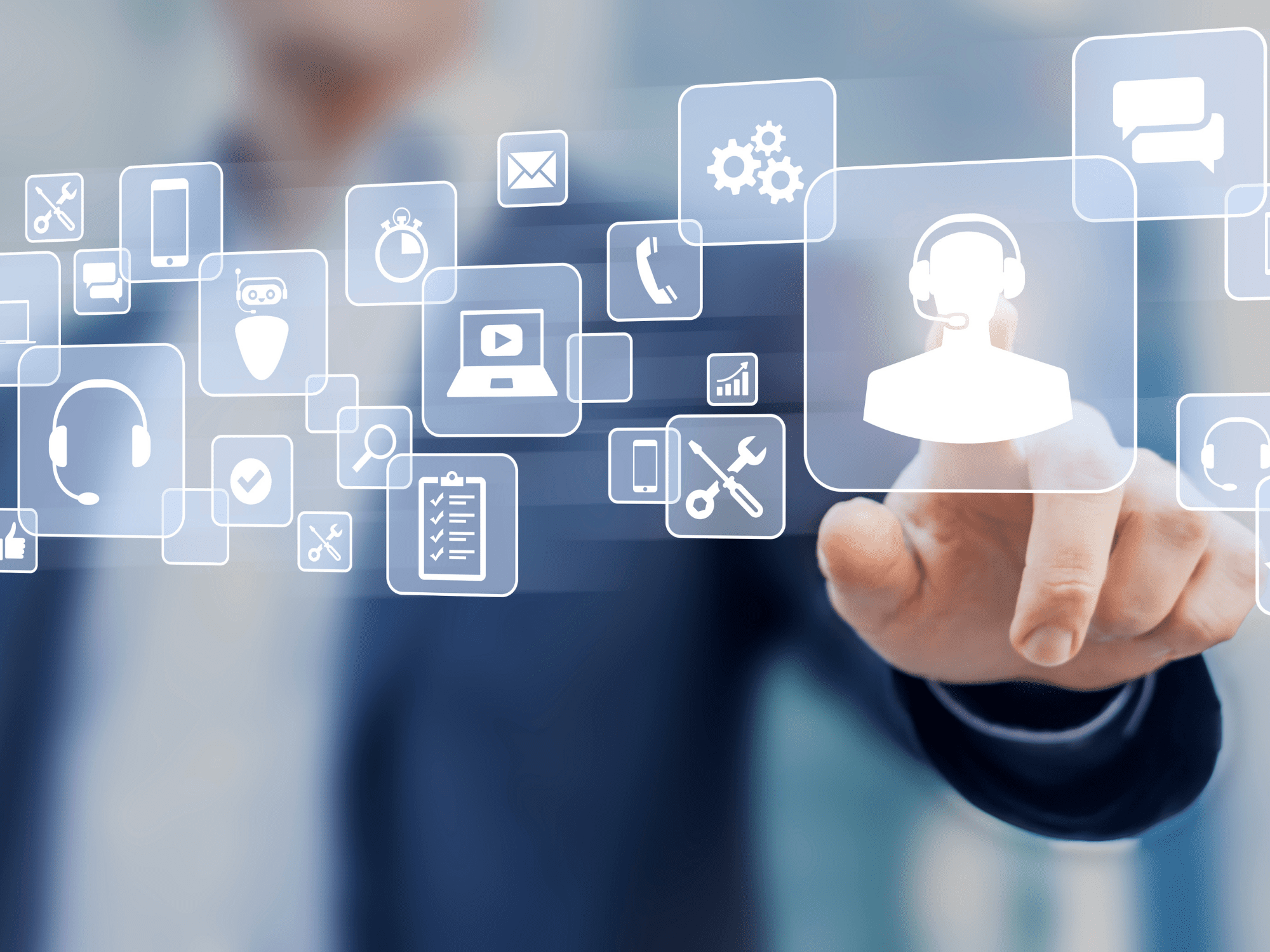 Evaluate to see if your executive leadership is behind the initiative; if not, it will be much more difficult— if not impossible— to get employees on board with the implementation. Find out if the culture is supportive of the project and if key stakeholders need to be convinced of the ERP system's effectiveness. In an essence, organizational readiness for ERP must be assessed before proceeding since it just affects the project's inherent risk level.
Next, the selection of a project manager (PM) will be critical to the initiative's success or failure, for the reason that this person is in charge of managing the day-to-day operations of the ERP project and the project team. Afterwards, Executive leaders should appoint a project team before planning begins (or goes too far). The project team is critical to the ERP project's success and should be given broad authority to make the majority of the vital day-to-day implementation choices. The team should include important process owners, end-users, managers, and IT personnel from across the company's functional boundaries, geographies, and organizational levels. The most crucial decision the project team will have to make is which ERP solution to choose. Before reaching a final software choice, the project team should formally sign off on the planning step, indicating that it has been completed. On the "same page," everyone needs to be.
Package Selection
The selection of an ERP system should never be hurried. It usually takes three to six months to reach the decision stage, though it might take up to a year. The ultimate goal is to select an ERP system from among the options available that best fulfils the company's needs. The relative importance of these characteristics will vary from firm to company, but functionality should always be at the top of the list.
First, confirm the "must-haves," then the "nice to have," and lastly the "bells and whistles" before narrowing down the vendor choices to one finalist, accomplished by:
Requirements Analysis: Technical requirements include security, customizability, ease of use, and compatibility with existing operating and database systems. In terms of operational (functional) requirements, these are industry-specific or country-specific operational requirements that should be addressed.
Market Survey: The selection team should conduct a market survey to determine which vendors' systems might be potential candidates, and then prioritize ERP vendors based on their appropriate tier.
Short Listing: Due to the time and manpower required to evaluate each vendor, the selection team must narrow the list to three to four.
Request for Proposal: Should prepare a Request for Proposal (RFP), which will request additional information such as the cost of the solution, reference sites, the vendor's financial viability, and its local presence. The RFP should also include proposal due dates, the selection and award process, and a separate selection process for the integration partner (separate RFP and evaluation).
Demo Days: Examine each vendor's technical capabilities, as vendors must "walk the walk and talk the talk." Also, ensure that each vendor organizes the demo around the company's requirements and uses the company's own data rather than generic data provided by the vendor. Figure: 2, presents a condensed example of selection criteria and points provided for three distinct ERP providers' evaluations.
Fit/Gap Analysis: This analysis should be carried out on each package on the short list in order to make a fair comparison. "Fits" occur when an ERP system's functionality matches that of the company.
Reference Visits: In order to perform reference visits, the selection team may want to ask each short-listed vendor for references. A reference visit allows the selection team to view each system under consideration installed in a real-world setting with live data and genuine users, as opposed to what the vendor's sales staff has demonstrated in a demo.
Vendor Negotiations: Since the pricing of ERP software is "firmly inscribed in Jell-O," ERP vendors expect their clients to haggle for the best deal. It's finally time to bargain and purchase an ERP system after all of this hard work. Before beginning negotiations, the customer should double-check that all information gathered so far from demos, reference visits, and fit/gap analysis has been thoroughly examined.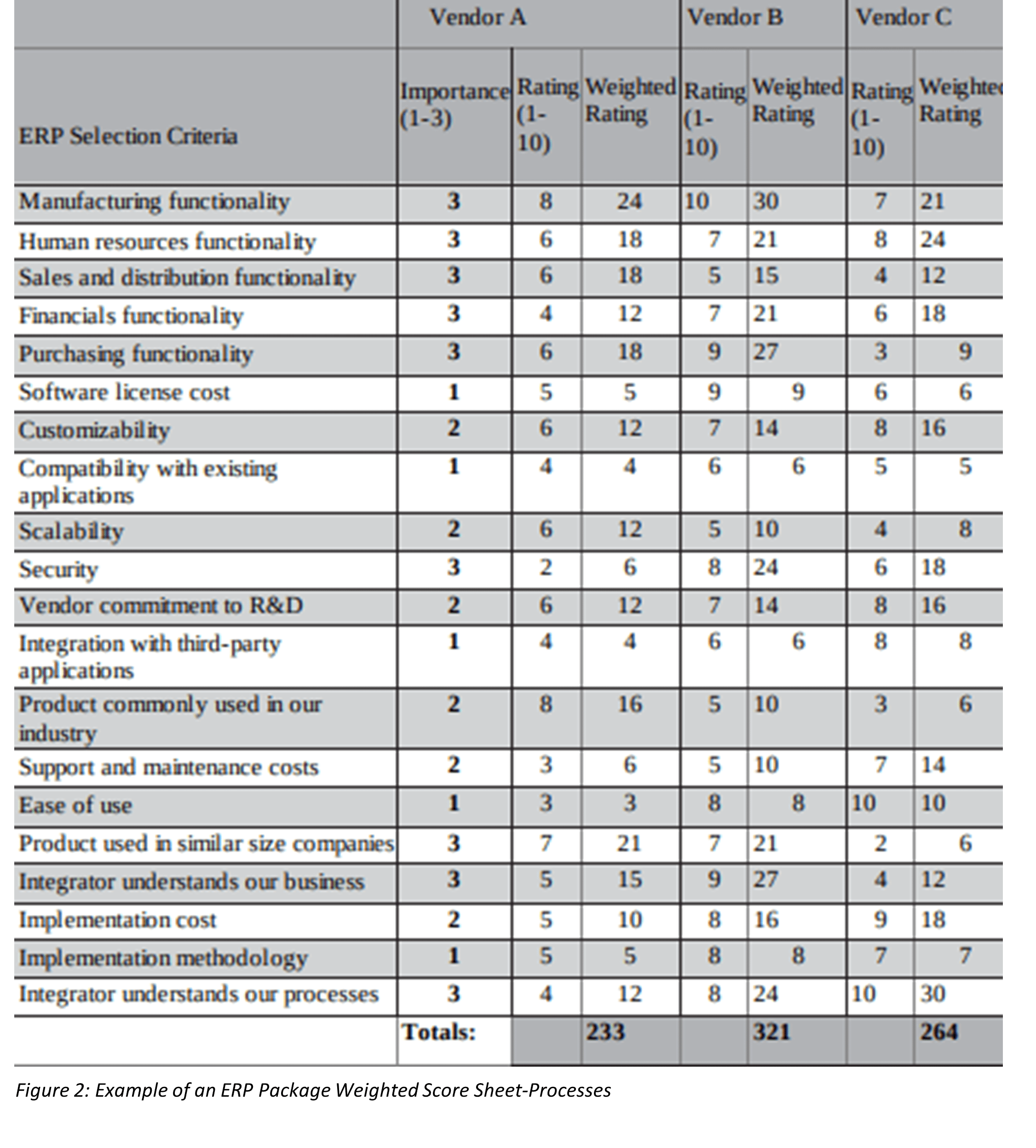 Implementation and License Costs
The majority of ERP expenditures are incurred during the software's actual implementation. It's impossible to estimate these expenses ahead of time, hence a multiplier of the software license fee is frequently utilized. For a "consultant light" implementation, the typical rule of thumb is that the ratio of services to software expenses is around 3:1, which means that for every $1 spent on software, the customer should expect to spend $3 on implementation. The ratio could approach 10:1 in a "consultant-heavy" setup.
It's vital to remember that the quantity and complexity of business processes affected during the installation matters more than the number of licensed users. The number of users has no bearing on end-user training during the implementation process.
Therefore, when estimating internal costs, project managers should consider the number of full-time equivalents (FTE), which is a measure of how many full-time employees would be required to complete the work. Let's pretend that 13 people work full time on the project and 5 employees work par-time. Assume an eight-hour workday (a low estimate for an ERP project!). The daily staffing is as follows:
(13 people x 8 hrs.) + (5 people x 4 hrs.) = 124 and 124 ÷ 8 = 15.5 FTEs per day. The corporation may roughly estimate how many internal costs are each day based on 15.5 FTEs by multiplying this figure by the average annual salary and benefits.
Then after, the project manager would have to determine resource allocation by dividing the planned hours by the total workable hours in the project. Multiply that by 100, and you have a percentage to find out how effective your resource is working. Afterwards the project managers selects the project's team and supervises them throughout the project. You would want to see roughly 80%, for anything less is under-utilized, and anything more leads to burnout. This includes any reassignments or modifications in their workload that may be necessary. Resource utilization, on the other hand, is more strategic in that it assesses how effective your resources are. So you use resource allocation to plan your project, and resource utilization to drive its success.
Operation costs
Database and Other Software Costs: The infrastructure specifications for the type of database required will be provided by ERP vendors. The cost of a database license is often determined by the number of concurrent users who will log in to the system, as well as the number and kind of database servers necessary. Some providers include the price of the database with the program license. To manage, enforce, and monitor user entitlements and access activities to the ERP system, the firm may need to purchase operating system software as well as identity and access management (IAM) software for controlling rights and characteristics.
IT Infrastructure Costs and Hardware: Servers, storage systems, network components, cables, cooling and power, and redundancy measures are all examples of infrastructure components. Although a corporation may already have certain components in place, they may be nearing the end of their useful life and require replacement. Hardware costs vary based on the complexity of the project and the computer platform used. The vendor should specify minimal server specs for the system's servers. It's possible that more user workstations will need to be purchased. It's worth noting that cloud computing eliminates a lot of the hardware expenditures because the software runs on the vendor's or service provider's servers.
Maintenance and Support Costs
You should also keep in mind that ERP system vendors often charge an annual maintenance price of 10% to 25% of the software contract value, or the licensing costs minus any discounts. A customer with a maintenance contract is entitled to software updates, patches, fixes, and new releases. Support services may be included in the contract. Premium support may entail having a vendor representative on-site during the project execution as well as post-go-live for a set period. Premium support may also provide support beyond the standard maintenance period for a release.
Preparation and package selection ERP planning entails, ensuring that there is a strong business case before proceeding, and all resource planning ERP implementations differ in scope. It should also be noted that ERP technology is constantly evolving, but ZILLIONe and our partners are well-versed in dealing with these changes. Focusing on your investment capacity, requirements, and business expectations, we have a wide range of products click here to meet your needs. If "planning an ERP implementation" is on your to-do list and you want it to be a rewarding process, get in touch with us right away.
ZILLIONe Technologies Pvt (Ltd) made Sri Lanka proud by emerging winners of the Best Microsoft Dynamics Partner of the Year 2021 award for Sri Lanka and Maldives markets for the 3rd consecutive year.