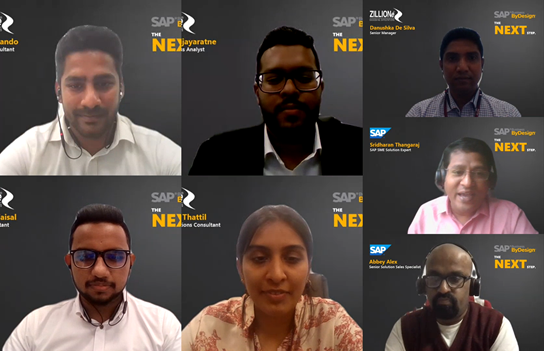 SAP Business ByDesign launch: The Next step for your business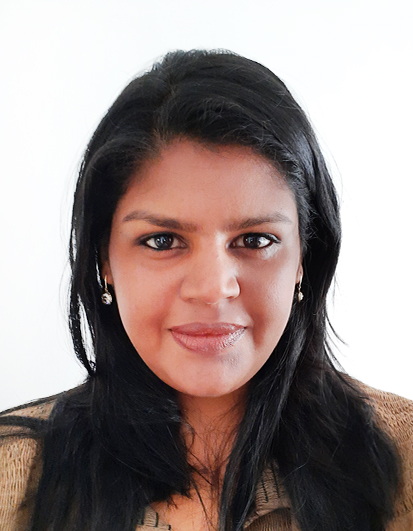 Marketing Communications Executive
@ ZILLIONe Systems Solutions (Pvt) Ltd
"The shape of new normal is evolving. The Covid situation calls for a proper robust EPR system", Mr. Sridharan Thangaraj, the SAP SME Solution Expert said. He went on to say, "Every business needs an acceleration of digital processors, leveraging technologies" In response to this dire need, SAP Business ByDesign has designed an integrated cloud suite that aids all software functionality needs in a business. In other words, it is the Next Step a company must integrate to turn a new chapter in their success story!
Mr. Thangaraj expressed these views at the SAP Business ByDesign Sri Lankan launch, held on November 11. He said that SAP Business ByDesign had provided a timely solution. This integrated cloud suite is a real SaaS solution that encapsulates functionality needs for sectors varying from human resource, finance, supply chain management, and project management.
SAP Business ByDesign is a globally recognized EPR solution provider that caters to the IT needs of Sri Lanka in partnership with ZILLIONe. This cloud-based EPR solution by SAP, is used by more than 7,700 businesses in 146 countries. It is available in 12 languages and consists of more than 200 software solution partners and 250 value-added partners worldwide. Moreover, SAP provides EPR solutions to more than 25 types of industries.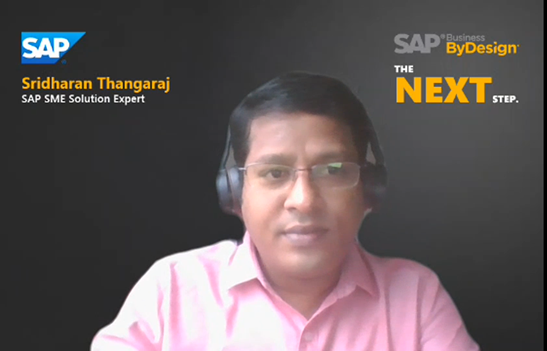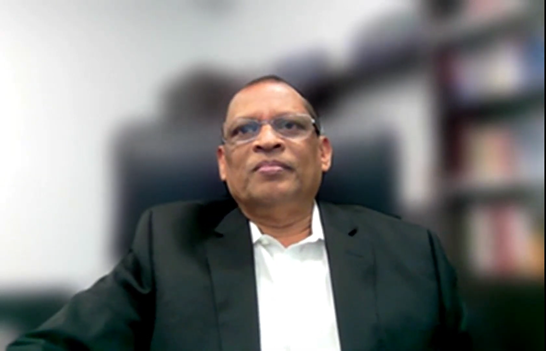 Chairman and CEO of ZILLIONe, Mr. Tharmarajah Suresh, opened the event with an introductory speech emphasizing the long-standing partnership with SAP. He said, "In today's corporate world, ERP solutions are moving away from legacy infrastructure and adapting to cloud solutions to achieve better scalability, accessibility, and functionality. For instance, Forester research says cloud-based ERP systems are at 20.7% enterprise application growth rate in the public cloud in 2018. So, we needed to have a fully cloud-based ERP solution in our portfolio.".
He further said, "After critically evaluating few leading ERP cloud-based solutions, our obvious choice was SAP Business ByDesign from the global leader of ERP systems"
Following the introduction, Mr. Thangaraj talked the participants through the functional features in the EPR solution provided in Human Resource, Customer Relationship Management, Supply Chain Management, and Project Management. Each business function category is provided with well-rounded applications that cover every aspect of each role.  In addition, SAP conducts updates quarterly each year to ensure that the software is competent and evolving with new tech inventions. This platform is a flexible one. Therefore, new integrations are done without any hindrances. Furthermore, SAP is renowned for EPR best practices, and these functionalities are also integrated into the program to safeguard company information from potential data breaches. 
An informative and interesting role play segment was lined up next, by two certified functional SAP Consultants at ZILLIONe, Danushie Thattil, and Firaz Faisal. They played the roles of consultant and a potential client respectively, to answer typical, yet practical questions that surface during a consultation.
Key areas that were highlighted in this segment were the user experience and accessibility of this application. Ms. Danushie demonstrated a customizable, user-friendly interface that covers a variety of modules.
In respect to accessibility, she said that different functionality roles consist of unique features that can be accessed through the SAP Business ByDesign application. For instance, if you log in as an Admin, all features will be available in the interface. But if you log in as Supply Chain, some features will be limited. She also said that this application is accessible via a URL and tab or mobile with limited features.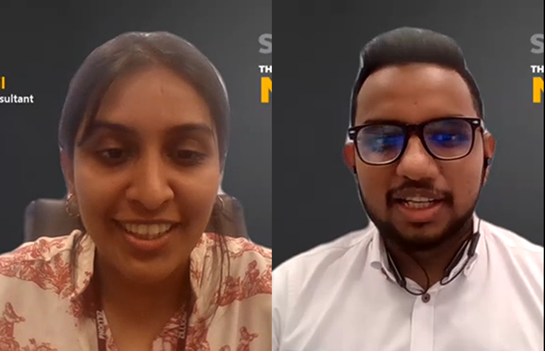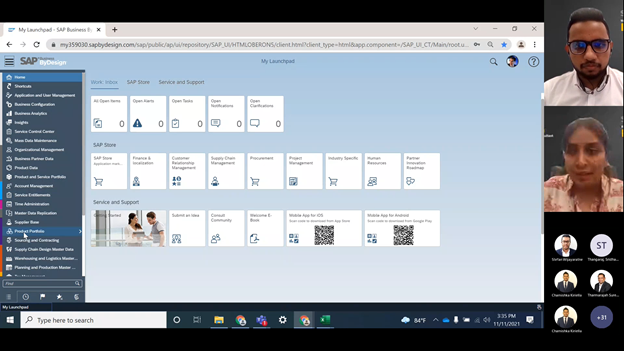 Another feature of SAP is its availability of customizable reports that aren't available in other ERP solutions.
She further explained that SAP helps trace client documents from Adam and consists of keyword search support features. Not only do they provide training at the installation stage, but through the inbuilt ByDesign Library that consists of user guides and tutorials, in the form of Youtube videos too.
Danushie elaborated special features relating to manufacturing, at Firaz's request. She said that SAP embodies a discrete manufacturing function. She showed how you can increase the sale order value and obtain the location and availability of stocks.
In response to cost, Ms. Danushie emphasized that since SAP Business ByDesign is a cloud-based solution, it is a cost-effective solution. A business intending to implement SAP, will not require to invest funds in trained IT personal. Since this application can be accessed through a URL, the only infrastructural demand that it requires is a bandwidth of a minimum of 5MPPS and latency up to 280 MS. In addition, SAP stores backup data on the cloud as a recovery precaution.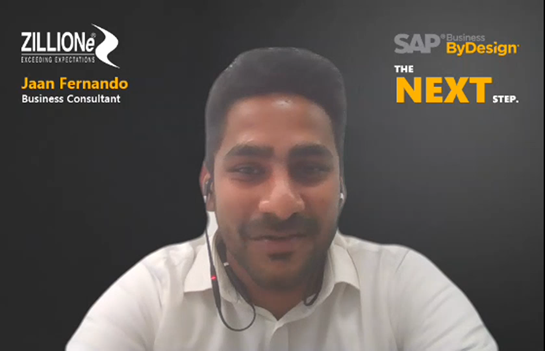 Next, an exciting quiz was held that was hosted by Business Consultant at ZILLIONe, Jaan Fernando. Participants who enrolled with SAP were offered discounts and exciting prices too.
Finally, the event concluded with an A&Q session. The panel consisted of Mr. Alex Abbey, Mr, Shridharan, Ms. Danushie, Mr. Firaz, and Senior Manager Mr. Danushka de Silva.
ZILLIONe Technologies Pvt (Ltd) made Sri Lanka proud by emerging winners of the Best Microsoft Dynamics Partner of the Year 2021 award for Sri Lanka and Maldives markets for the 3rd consecutive year.