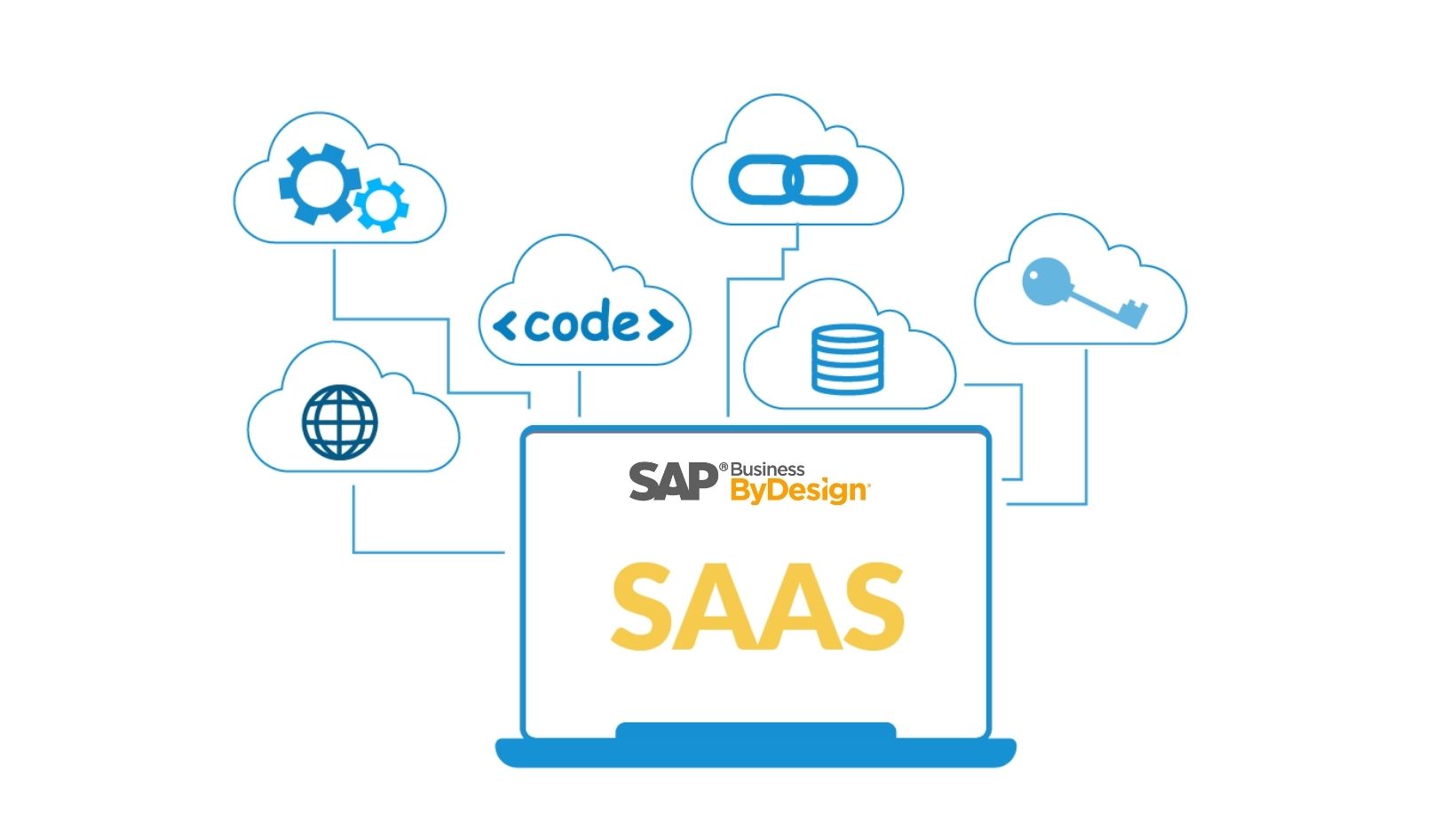 SaaS ERP for the "New normal"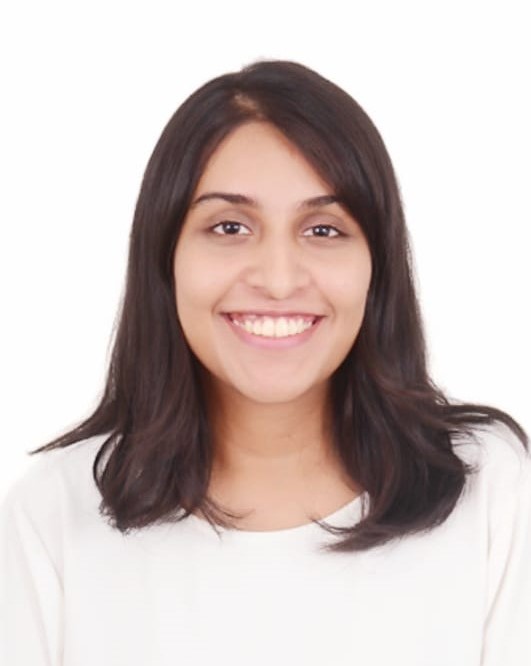 Functional Consultant – ERP
@ ZILLIONe Business Solutions (Pvt) Ltd
After the pandemic effects of Covid-19, most organizations were forced to move into a digital platform to run their businesses. Although in the beginning, it was challenging for most organizations to adapt to the "new normal", it was evident that the changes made had a favorable impact on the efficiency, performance, and profit generation for most companies.
ERP is a must-have tool for an organization to operate and communicate between different departments and make smarter decisions. For a modern-day business, change is inevitable and requires a solid underlying foundation of ERP with easy-to-use features. A single end-to-end cloud solution would perfectly fit the description, and SAP Business ByDesign ERP software has all the capabilities to support this need.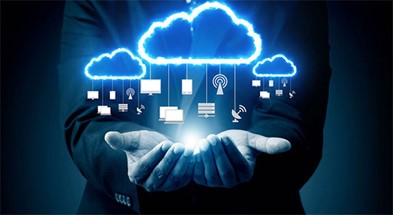 SaaS based ERP – SAP Business ByDesign
SAP Business ByDesign is a SaaS-based ERP that can be accessed online via a monthly subscription-based on several users, which is cost-effective and avoids the hassle of installing the software on individual computers. A SaaS ERP helps an organization to lower its IT infrastructure costs, be updated with the latest technological advancements, ensure data security, easier data sharing, faster and easier deployment, and requires minimum maintenance. SAP BYD team hosts the software on the Hana database which is administered and maintained with a disaster recovery method by the SAP team.
The data is stored protectively with the latest encryption methods, global auditing, and adhering to global standards. A single sign-on authentication is required for this cloud solution with 24/7 security monitoring while gaining control you need to encrypt sensitive data before it leaves the individual firewall and decrypts it when it returns in real-time. Automatic quarterly product updates are offered by SAP with the latest features to ensure the customer is up to date. The multi-tenants will be maintained by the SAP team which is quite useful for companies that receive minimum IT department support.
Modern user interfaces with user-friendly features have improved the digital experience of SAP BYD users. Most on-premise solutions require heavy IT infrastructure costs such as server maintenance, database maintenance, software licensing costs, security measurements, etc. In contrast, a cloud-based ERP has a lower start-up cost, has room for scalability with time, and is flexible. SAP Business ByDesign is a product offered with a suite in a box concept (experience a single end to end cloud solution) and is competitive in its pricing when compared with certain other SaaS-based ERP solutions.
SAP Business ByDesign is a suite in a box that comprises customer relationship management, project management, contract management, supply chain management, financial and liquidity management, human resource basic, built-in analytics, and open API for integration. This software identifies different business scenarios based on 39 comprehensive, prebuilt end-to-end business scenarios which can be found in the online library for SAP Business ByDesign which is free of charge.
Apart from the standard features offered, SAP Business ByDesign business processes are powered by build analytics which empowers the users to make decisions based on real-time data which includes KPIs, report cards, report/analysis patterns, and data sources. Additionally, certain advanced analytical capabilities of modern BI capabilities uncover new insights such as designing visual and personal data, predictive forecasting, conventional AI technologies, machine learning business outcomes to improve everyday business. One key feature most customers have truly valued in SAP BYD is the mobile/tab application which is responsive for iOS and Android devices and is designed specifically for day-to-day tasks such as time and expense reporting, project management, workflow, and analytics. At present, 9742 businesses are run on SAP BYD in over 149 countries, with 13 languages, including localized/pre localized and tax basic country templates globally.
Below are some of the basic features offered by SAP Business ByDesign,
Self service features
Time and expense reporting
Travel management
Leave requests
Time sheet and personal data editing
Human resource basic
Personnel administration and people master data management
Time and labor management
Expense and reimbursement management
Customer Relationship Management
Campaign management
Account and activity management
Lead, opportunity, and quote management
Sales order and return handling
Customer contracts
Entitlement management
Service request and service order management
Service order confirmation
Customer invoicing
Sales planning
Project management
Project planning, execution, and controlling
Project information update tasks
Document collaboration and project-related work packages
Supplier relationship management
Supplier management
Sourcing and contracting
Product and pricing master data management
Purchase requests and purchase order management
Supplier invoicing
Financials
Payables and receivables processing
Tax management
Payment and liquidity management
General ledger
Fixed assets management
Inventory valuation
Management accounting
Supply chain management
Supply planning and control           
Inbound and outbound logistics           
Inbound delivery notifications and goods receipt recording
Goods issue recording and shipments           
Logistics control            
Quality management inspection results recording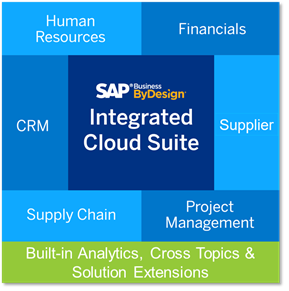 Apart from the basic features offered, SAP Business ByDesign has made provision to integrate with 3rd party systems with the help of ZILLIONe as an SAP partner. ZILLIONe with over 41 years of experience as an ERP solutions provider strongly believes that SAP Business ByDesign is an ideal, competitive match if you are looking for a digital transformation in a SaaS ERP platform.
ZILLIONe Technologies Pvt (Ltd) made Sri Lanka proud by emerging winners of the Best Microsoft Dynamics Partner of the Year 2021 award for Sri Lanka and Maldives markets for the 3rd consecutive year.