 Video Conferencing Cameras
ZILLIONe's partnership with Logitech allows you to access superior video conferencing equipment to match your needs. Select from our range of options be it for personal use or for corporate meeting rooms.
Logitech conference cameras offer high-definition (HD) video quality with easy-to-use integration with the most popular video conferencing software (Skype) and services.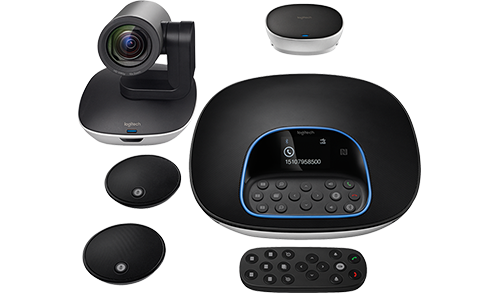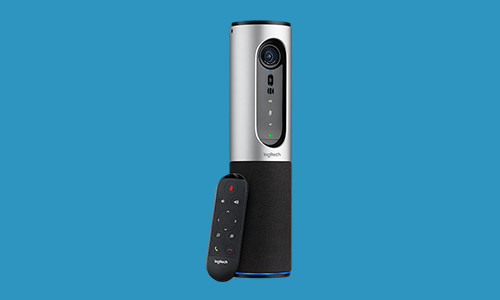 Logitech Connect is a portable conference cam with a Bluetooth speakerphone
Perfect for small spaces, home office or for use on the go
Superior video and audio with a compact, 76 mm footprint
Compatible with your meeting and video conferencing applications
Plug-free mobility with rechargeable battery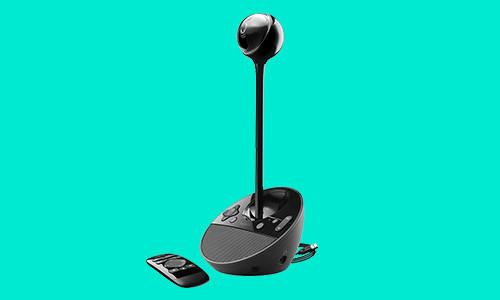 Desktop video conferencing solution for private offices and home offices
Easy to use and saves space
Comes with plug and play convenience for Windows and Mac
Clear HD video and audio
Ideal for small rooms or teams of 1-4 people
Compact footprint and motorized eye-level camera
Choose the Right Logitech Conference Cam for Your Video Meeting
Meetup is an all-in-one conference cam with 120° field of view with integrated audio
Perfect for small conference rooms
See everyone, even those close to the camera
Stops crowding around laptops.
Audio optimized for room acoustics
Includes 4K ultra high-def sensor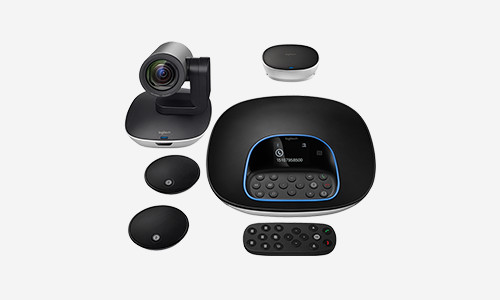 Offers affordable video conferencing for mid to large-sized meeting rooms
Perfect for large rooms that seat 14-20 people
Delivers high quality HD video and crystal clear audio
Features built-in echo cancellation and noise reduction technology
Customize the setup to match the layout and size of your room
Includes premium lens, 10x lossless zoom, and HD 1080p/30 performance
GROUP's full-duplex speakerphone delivers crisp and clear sound