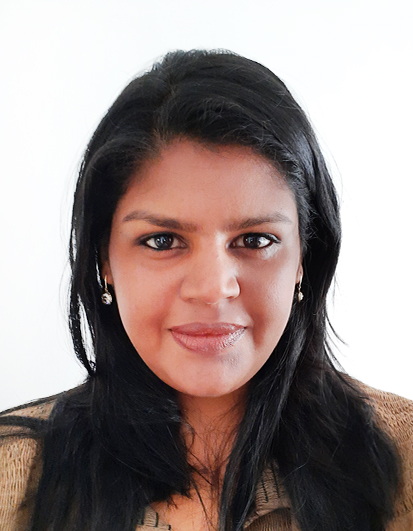 Marketing Communications Executive
@ ZILLIONe Systems Solutions (Pvt) Ltd
In today's digital age, data protection and productivity have become crucial elements for the success of any business. With the ever-evolving cyber threats and the increasing need for efficient collaboration, companies must stay ahead of the curve. That's where ZILLIONe's FastTrack services come into play, providing a comprehensive solution to empower businesses and ensure their data and productivity are fortified.
Protecting Company Data
– Email Security and Identity Phishing
Data breaches and cyber-attacks can have catastrophic consequences for any organization. In recent years, email security and identity phishing have become prevalent threats to businesses of all sizes.
According to the "2020 Data Breach Investigations Report" by Verizon, 96% of data breaches were financially motivated, and 80% of these breaches involved phishing attacks.
ZILLIONe's FastTrack services offer innovative solutions to protect your company's data from such threats. By leveraging advanced email security measures, ZILLIONe can safeguard your communication channels and prevent unauthorized access to sensitive information. Additionally, their robust identity phishing protection system acts as a formidable defense against social engineering attacks, ensuring that your employees don't fall victim to phishing scams.
Statistics:
In 2021, the average cost of a data breach was estimated to be $4.24 million. (IBM)
Phishing attacks account for 90% of data breaches. (F5 Labs)
– Boosting Best Practices
Adhering to best practices is essential for maintaining a secure and efficient work environment. ZILLIONe's FastTrack services not only protect your data but also help your company establish and maintain these best practices. Their team of experts works closely with your organization to identify vulnerabilities and develop customized strategies to address them effectively.
Statistics:
Companies that extensively use best practices in their cybersecurity strategy have a 69% lower risk of suffering a data breach. (Security Magazine)
Harnessing the Power of Microsoft Collaborative Ecosystem
Microsoft Teams has emerged as a leading platform for remote collaboration and communication. With its seamless integration of chat, video conferencing, file sharing, and application integration, it has revolutionized the way businesses operate. ZILLIONe's FastTrack services help you harness the full potential of Microsoft Teams, ensuring that your team can collaborate effectively and efficiently, regardless of their location.
Supercharge Productivity Securely with Bing Enterprise
In addition to our comprehensive FastTrack services, ZILLIONe also offers an exclusive Chat GPT workshop. This workshop is designed to introduce businesses to the transformative capabilities of AI-powered virtual assistants and how they can supercharge productivity, streamline workflows, and enhance communication. Through our Chat GPT workshop, your team will gain invaluable insights and hands-on training on harnessing the full potential of this innovative technology.
Statistics:
By 2023, it is projected that AI-powered virtual assistants will save businesses 2.5 billion hours (about 290,000 years). (Juniper Research)
Ready to take your company's data protection, collaboration, and productivity to the next level?
Don't miss out on this exclusive opportunity to leverage ZILLIONe's FastTrack services, offered free for companies that have met the subscription threshold of Microsoft services. As the only Microsoft Solution Partner in Sri Lanka with three designations for Modern Work, Security, and Business Applications, we are uniquely equipped to provide excellent services that cater to your specific needs. With over 40 years of industry experience and a vast clientele from diverse sectors and countries, including Sri Lanka, Maldives, Singapore, Australia, and Fiji Islands, we have the expertise to empower your business like never before.
Take the first step towards a more secure, collaborative, and productive future. Contact us today for a free consultation and let our team of expert's tailor the perfect solution and train your employees for your company's success. Don't miss out on this incredible opportunity to unlock the full potential of your Microsoft o365 ecosystem with ZILLIONe's FastTrack services. Get in touch now!
ZILLIONe Technologies Pvt (Ltd) made Sri Lanka proud by emerging winners of the Best Microsoft Dynamics Partner of the Year 2021 award for Sri Lanka and Maldives markets for the 3rd consecutive year.