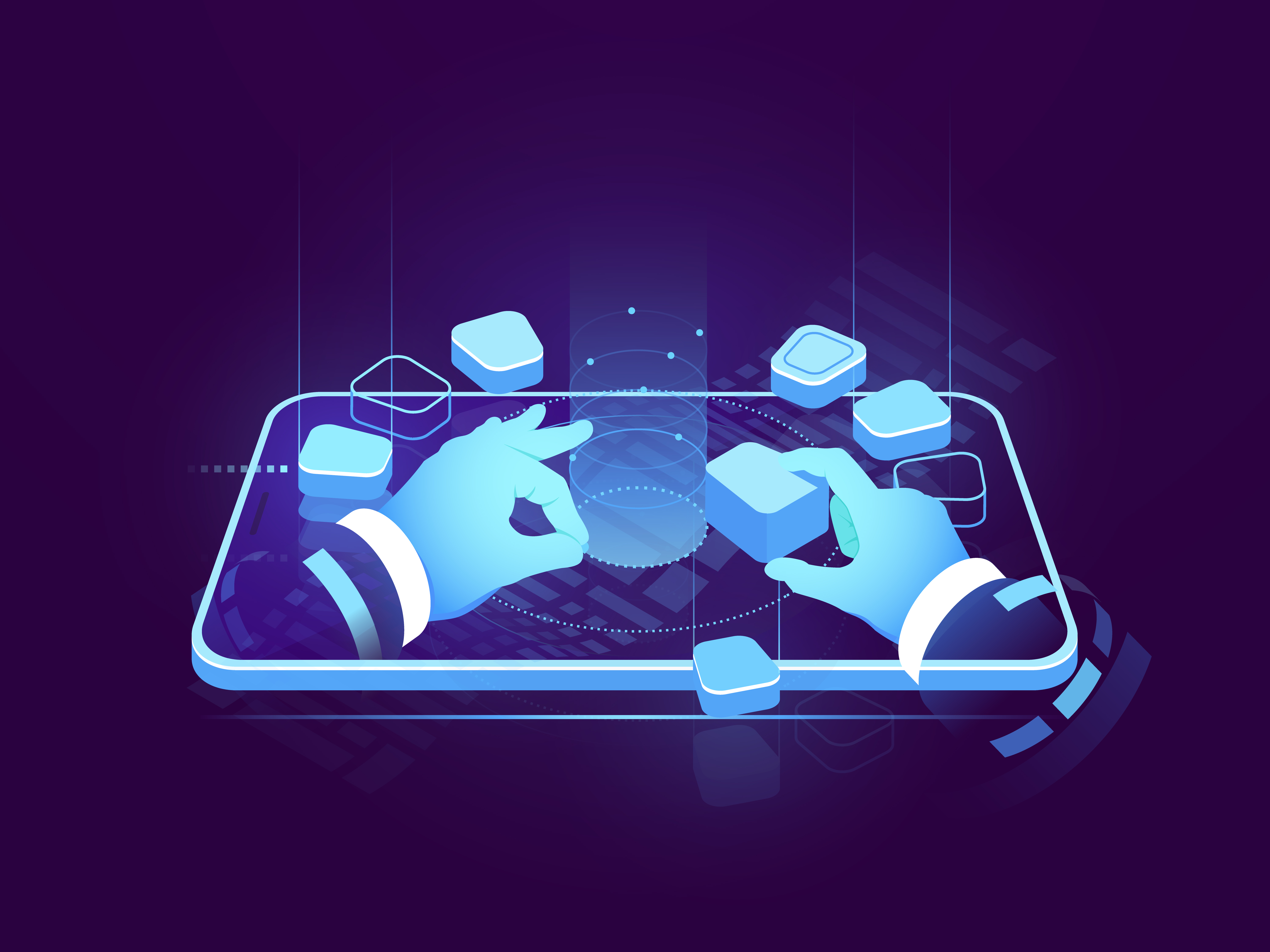 ZILLIONe: A Visionary in Digital Transformation & Digital Inclusion
An unforeseen side effect of the current pandemic ravaging the globe is the accelerated digital transformation that forced many companies to shift to remote work to keep their businesses afloat in this current environment.
One of the cornerstones of an effective digital transformation is the implementation of modern business applications such as ERP & CRM solutions. While such business applications may have been around for decades, they have significantly evolved today to provide data analytics and other valuable insights via integrations to other enterprise information systems.
A modern ERP system enables data-driven decision making, hones the competitive edge and provides scalability with unprecedented flexibility, whereas a fully-fledged CRM solution enables businesses to achieve competitive advantage over exceptional customer experience journey and the finest customer relationship management.
For over four decades, ZILLIONe has developed remarkable expertise in business applications such as ERP & CRM solutions in collaboration with many global tech firms, including Microsoft and Sage, catering to emerging customer expectations along with several successful projects implemented and operated by highly experienced and qualified teams who specialize in identifying and delivering optimal solutions for varying customer needs. Together with the strong partnerships with leading technology brands, ZILLIONe promises to offer cutting-edge business applications to many businesses in Sri Lanka, the Maldives, Fiji, and the APAC region. ZILLIONe, which caters to a diverse variety of sectors such as retail, manufacturing, and services, enables businesses to embark on a smooth and streamlined digital transformation journey by leveraging cutting-edge technology.
Many institutions and companies found it challenging to adapt to the new normal during this unprecedented period, particularly given how work culture has changed as a result of remote working and virtual collaborations. As a trusted digital transformation partner, ZILLIONe has supported over 1000 individuals in continuing to work and study remotely by facilitating the most effective platform and devices that enable work from home and remote learning, resulting in improved productivity. Majority of the workforce worldwide was forced to work from home with many obstacles and challenges raising concerns in efficient collaboration and boosting productivity. ZILLIONe has assisted many organizations in making a seamless transition to working from home by providing them with the right technology-driven systems, solutions, platforms, and devices, enabling them to thrive better than ever before.
With remote working and anytime anywhere work access, security became a rising concern as employees' login in from external networks and sources to access company files and resources through multiple devices which required granting them access to the company's server, firewall and security systems. Whether the employee is at work, outside or overseas, the IT department had to provide technology authentications and conditional access rights with minimal access links as a data leakage protection measure. ZILLIONe possess the security expertise and the capabilities of which ensured many organizations to secure their data scaling with the remote working infrastructure mitigating the security risks. Enabling two-factor and multi-factor authentications, as well as conducting a rigorous forensic investigation while ensuring that each employee has conditional access, and that any unusual behaviour is monitored in order to protect the organization's data from cyber threats.
Bespoke Solutions precisely designed based on the company, industry and its unique requirements that makes possible integrations across diverse applications is one of our core strengths. Built on latest technology and platforms, ZILLIONe's bespoke solutions and mobile apps are built to perfection. Due to the outbreak of COVID-19 and the health & safety concerns, companies need to operate adhering to the government regulations along with adequate methodologies to monitor & mitigate the spread of COVID-19 within their premises. ZILLIONe introduced the contact tracing mobile application solution which now enabled companies to track employee location even within their own large premises. And in any case of an outbreak within the company, they are able to easily identify the infected person's associates and take necessary actions in order to minimize the further spread.
In today's competitive landscape, businesses ought to stay ahead of the curve and harness the game changing perspective and intelligence to define its growth. Business intelligence and analytics have never been more important as it empowers you and your teams to make data driven decision making based on actionable insights that are presented through compelling story telling interactive visualizations using the best analytical tools. Our role in enabling companies thrive by leveraging actionable insights and analytics has tremendously resulted increased revenue, efficiency, and productivity. Harnessing your data forecasted using machine learning and artificial intelligence help you stay ahead of the competition with the guarantee of availability, scalability, and security. ZILLIONe continues to strengthen companies' intelligence program and create significant business value through advanced analytics capabilities.
The ZILLIONe team has been on top of rapid technological upheavals and continues to provide customers with ideal solutions for a successful business.
Established in 1979, ZILLIONe is a leading enterprise technology solutions provider with strong in-house development capabilities and exceptional global partnerships with renowned technology brands. Over a span of nearly 40 years, ZILLIONe has served over 400+ clients from different industries across the world. Familiar with its rapid implementation methodology, ZILLIONe has been helping customers in over 10 countries gain the benefits of customizable enterprise software solutions that work, grow, and evolve with the ever-changing business environment.
ZILLIONe Technologies Pvt (Ltd) made Sri Lanka proud by emerging winners of the Best Microsoft Dynamics Partner of the Year 2021 award for Sri Lanka and Maldives markets for the 3rd consecutive year.