Sage 300 Visual Process Flows: ERP Navigation Made Easy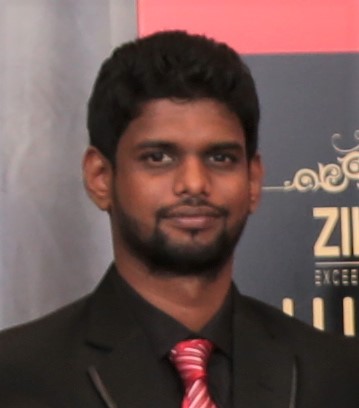 Business Solutions Specialist
@ ZILLIONe Business Solutions (Pvt) Ltd
What is Sage 300 Visual Process Flow?  Visual process flow is one of the unique and interactive features which is available in Sage 300 ERP that provides a series of workflow diagrams to assist users in navigating within the system to access necessary functionalities. This consists of drill down facility according to the business process in your organization and that allows users to perform their daily tasks quickly and efficiently from a single screen in the system. A Visual Process Flow not only accesses transactional windows but also any view within the system such as customer records, all reports, all inquiries and any type of process that is available through the regular program UIs.
There are ten visual process flows available in the Sage 300 ERP as a default visual process flow function and enables editing the existing visual process flows or to add new flows as per user preference.
Account Payable Transactions
Account Receivable Transactions
Bank Servicers Reconciliation
Canadian Payroll Transactions
General Ledger Transactions
Inventory Control Maintain Items
Inventory Control Transactions
Order Entry Transactions
Purchase Order Transactions
Project and Job Costing Transactions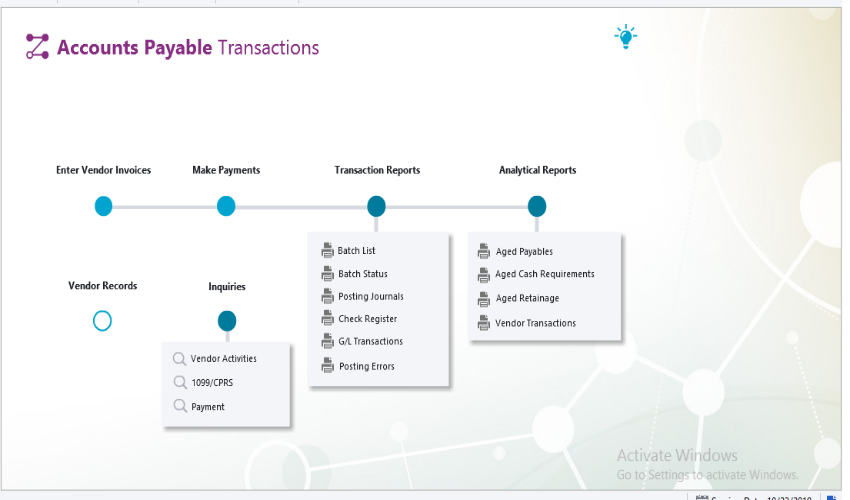 When are Sage 300 Visual Process Flows Useful?   
The primary goal of the Visual Process Flows is to allow users to quickly identify job-specific tasks and launch screens without any distractions. For instance, if you click on the vendor invoice button in the visual process flow screen it will direct you to the AP invoice screen. Likewise, this will especially assist the new users to not lose sight of their self in the tree of menu items and icons when they are navigating within the ERP system.
Creating a new customized Visual Process Flow 
With reference to the above explanation on VPF, you will see the default process flows list for each module available in the Sage 300 home menu tree and user is required to perform following steps in order to create or edit existing visual process flow as per their requirement.
Right Click on a Visual Process Flow and Click Edit.
Click the Save As button.
Rename the Visual Process Flow and Click Save.
Once you are completing the above steps, you can design your own workflow by using tools from the visual process flow designer.
The VPF designer is quite a comprehensive and a handy feature which contains a variety of tools to customize/design your preferred workflow diagram. The tools incorporated within this feature include: (but not limited to)
Background styles
Vector shapes
Logos
Themes
Buttons
Clipart
Icons
As the last step of finalizing the graphical flow, you are required to create a link for each step in your workflow to launch relevant screens accordingly. In order to do that you have to select relevant object and click on link button in designer and then you shall see a pop screen that would ask you to add program ID for which you require to link the visual process flow. Apart from linking the inbuilt programs within the ERP, the VPF also allows user to link external programs such as MS office applications within the workflow screens. As such, availability of VPF proves to be a convenient feature that could make life easier for users in accessing and using ERP functions fitting to SAGE 300.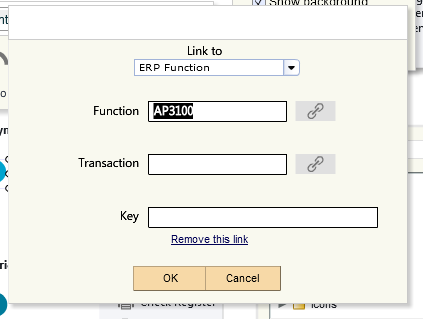 ZILLIONe Technologies Pvt (Ltd) made Sri Lanka proud by emerging winners of the Best Microsoft Dynamics Partner of the Year 2021 award for Sri Lanka and Maldives markets for the 3rd consecutive year.