SAGE 300, 2022 Version 6.9A Upgrade, Save Time, and Save Money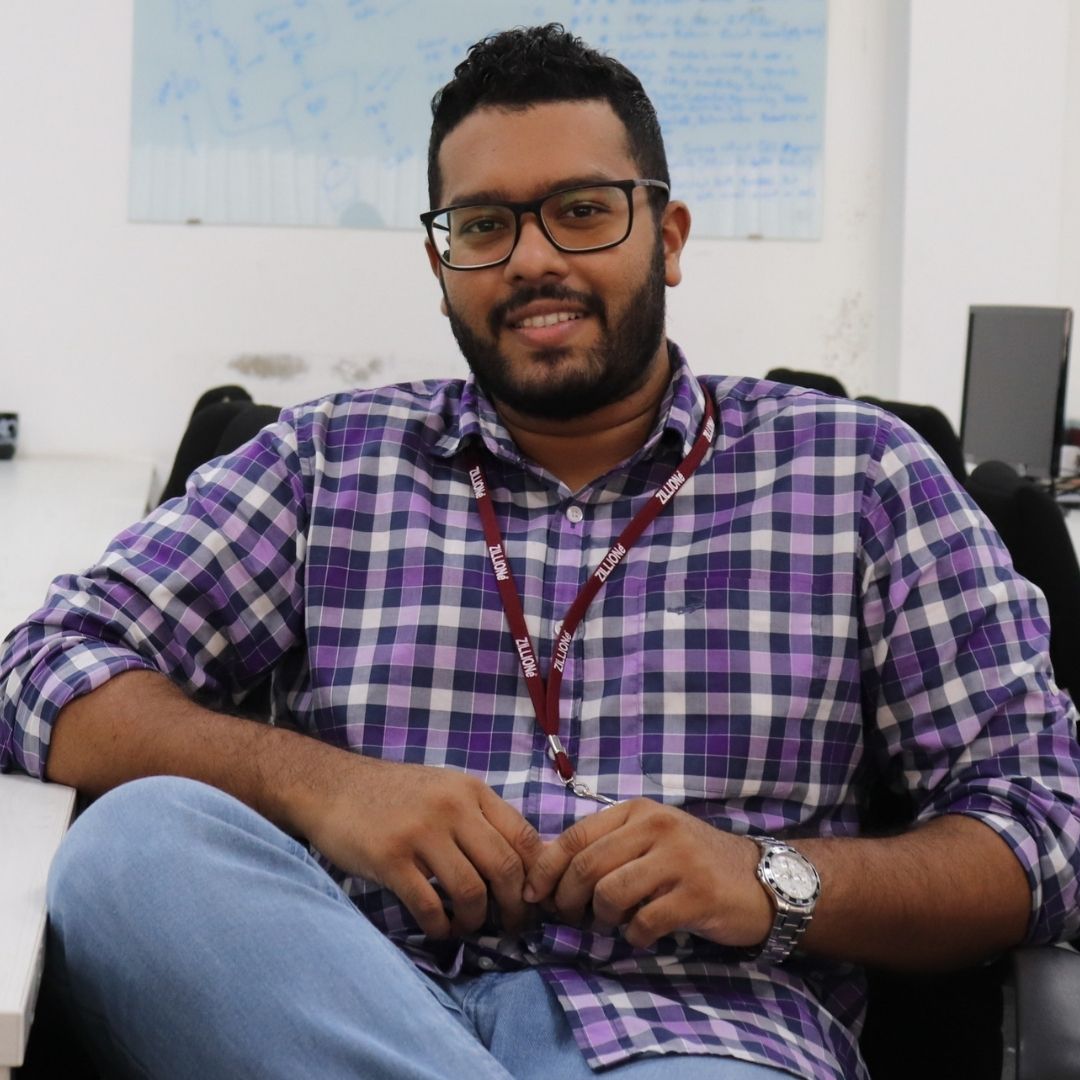 Senior Business Analyst -Presale – Sage
@ ZILLIONe Business Solutions (Pvt) Ltd
"It's not always that we need to do more

but rather that we need to focus on less. – Nathan W. Morris
There is no single, life-changing practice that will yield significant results over time, as every day, you have many opportunities to accomplish a particular task smarter and more efficiently if you use the right shortcuts.
The development of the factors, namely: managerial competency and skill, access to finance and technological capabilities are critical for the growth of small and medium-sized enterprises (SMEs). As more than just a matter of fact, it is necessary to evaluate your operating environment and upgrade to the latest technology to assist the organization in storing information as well as communicating with customers, suppliers, and business partners who will facilitate business transactions and enhance overall performance, as better performance reduces the overall operating expenses.
If you manage a team, you realize how important it is to have well defined and consistent work processes. Advanced processes enable teams to co-operate effortlessly and ensure that work gets done when and where it should. But in reality, an effective process remains hard to come by. Effective processes on the other hand are challenging to find, as many team leaders struggle to define or scale work processes for even the most routine workflows, such as work requests and team handoff. And the team would be suffering the effects.
To tackle these dilemmas, introducing SAGE 300 2022 as part of the enhancement will ensure the increased flexibility and compatibility required for today's business. "Just set it, work with it, and let SAGE V6.9 take care of the rest". The latest version presents additional functionalities and superior user experience through Web Screen Improvements, Desktop Screen Improvements, and some Capability Enhancements.
Upgrades Matter – here's why! To the existing functionality, the new SAGE 300 2022 version features a sleek style and an updated design architectural in principle around a bundle of new web screens and expanded capabilities to improve the overall user experience.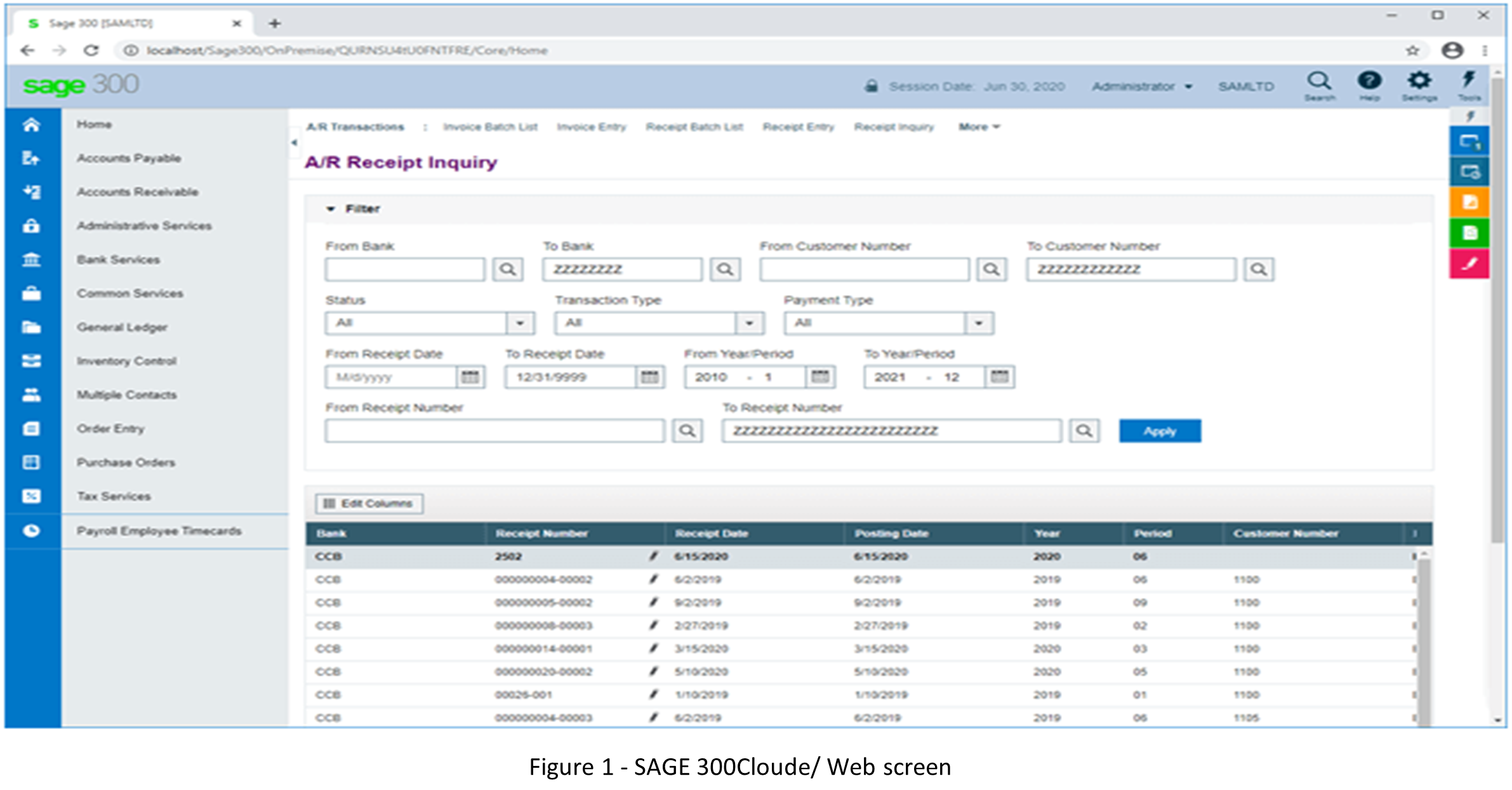 In this context, SAGE 300/22/ V6.9A are effective for the following reasons:
Cost savings and efficiency gains: The redesigned finder (Figure 2) improves filtering and makes it easy to navigate through results, as the addition persistent search helps set default search that enables the users to use the same previously used criteria for future searches.
The upgrade serves to help to limit the amount of time, effort, and resources spent on daily, manual processes, permitting employees to focus on more productive work. Standardization helps in streamlining business processes and increasing connectivity across an entire company.
Convenient reporting and planning: The 64-bit Financial Reporter provides improved compatibility with many businesses software's. Users can now use General Ledger Financial Reporter with either 32-bit or 64-bit Microsoft Excel thanks to the upgrade.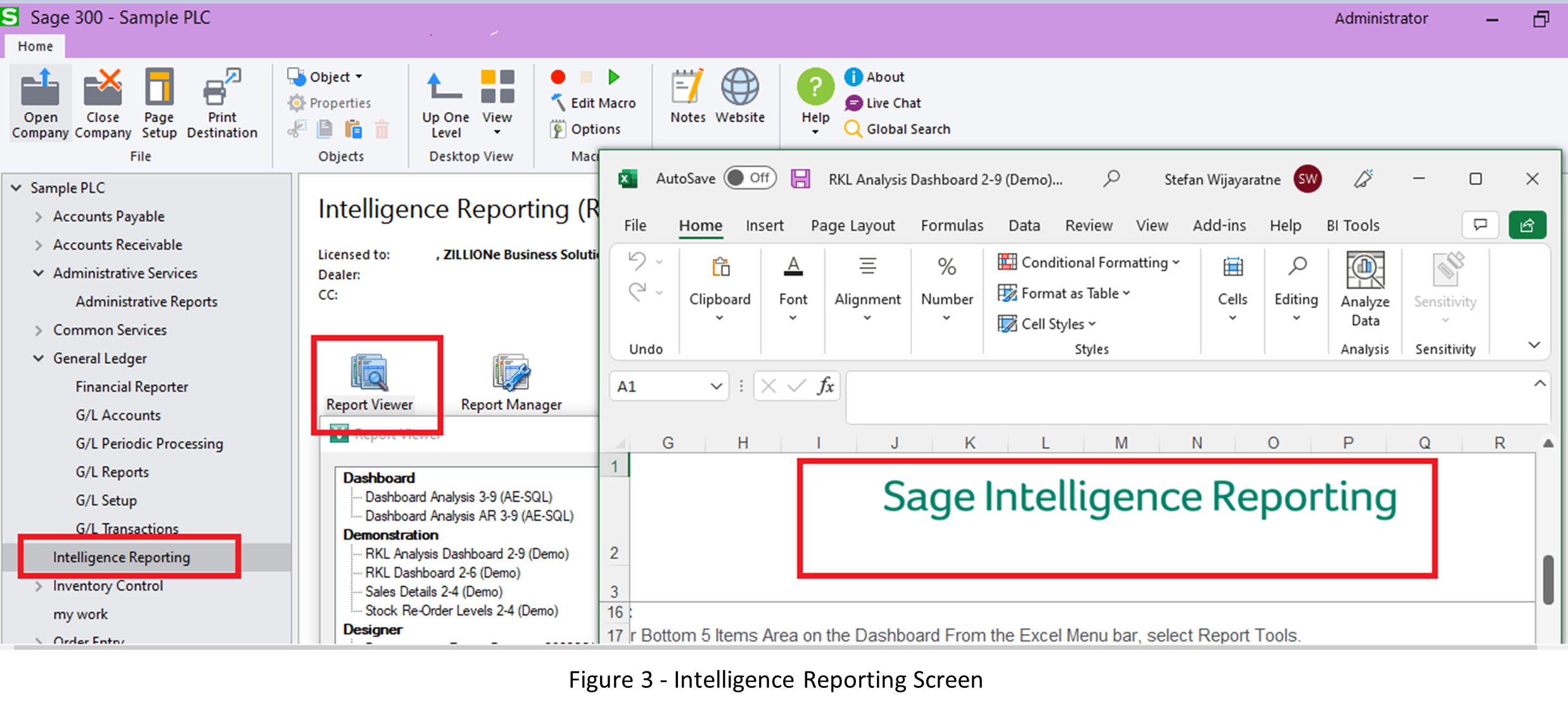 Including an extension of the upgrade, dashboards and interactive reports are now available through the Intelligence Reporting (Figure 3) solution. Through the enhancement, users will have access to new reporting tools as well as the capacity to forecast more accurately. By strengthening accuracy and reliability, will help to improve overall business operations. This will open up new avenues for accurate communication with other solutions, as well as programs to increase transparency and operational visibility.
24/7 Enhanced End to End support options: While you are stuck in documentation, require support, or even need access to resources while using the web screen or the desktop version, you can get support and assistance by simply clicking. Enhanced 3rd Party Help will come in handy to link and drop content in the Sage 300 help menu, allowing users to find the information and resources they need to use these 3rd party applications with Sage 300.
Within SAGE 300 2022, you will get a belief of the support options and ease of access as the latest version of the software offers unlimited customer support via YouTube Video, Sage University Courses (English Click  & French Click) and Knowledgebase Articles Click here altogether. When you need support and assistance, there is indeed a "quick fix" solution for every list of questions and upgrading will help you avoid having to worry about those things to fix an error.
Better User Experience
Advanced Capabilities & Flexibility

·       Greater productivity

·       Less training/retraining

·       Higher employee satisfaction

·       Improve efficiency

·       Gain better business insight

·       Less workarounds/ manual processes
In conclusion, regardless of the upgrades available, the SAGE 300 2022 will outgrow your basic accounting or legacy ERP solutions entirely. Lost profits, business possibilities and growth will all benefit from the ERP solution. Consider the good impact on your business as a result of improved connectivity, efficiencies, and support, among other things. Remaining current with software upgrades will ensure that the company is operating at its maximum capacity and that errors associated by an obsolete solution are avoided.
To see the full product release notes, please click here.
As Evolving is an important aspect within any organization to ensure the newest versions are working as desired, it is critical to recognize that your solution may require support options to avoid larger expenses incurred down the line.
ZILLIONe Technologies Pvt (Ltd) made Sri Lanka proud by emerging winners of the Best Microsoft Dynamics Partner of the Year 2021 award for Sri Lanka and Maldives markets for the 3rd consecutive year.